The concept of the deck has come a long way in a few short years. While this has long been regarded as a top place for relaxing and entertaining, the modern deck is more versatile — and more sophisticated — than ever. If you're looking to set this space apart, however, you'll need to think big.
Below, we've highlighted a few of the best options for making your deck as functional, comfortable, and attractive as possible. We'll also explain why lighting can ensure that your deck lives up to its full potential. 
Deck Design Ideas
The best deck features enhance your quality of life. As such, what works well for one person's deck may not be ideal in another situation. Still, the following options hold widespread appeal because they make spending time on a deck so wonderful:
Pergola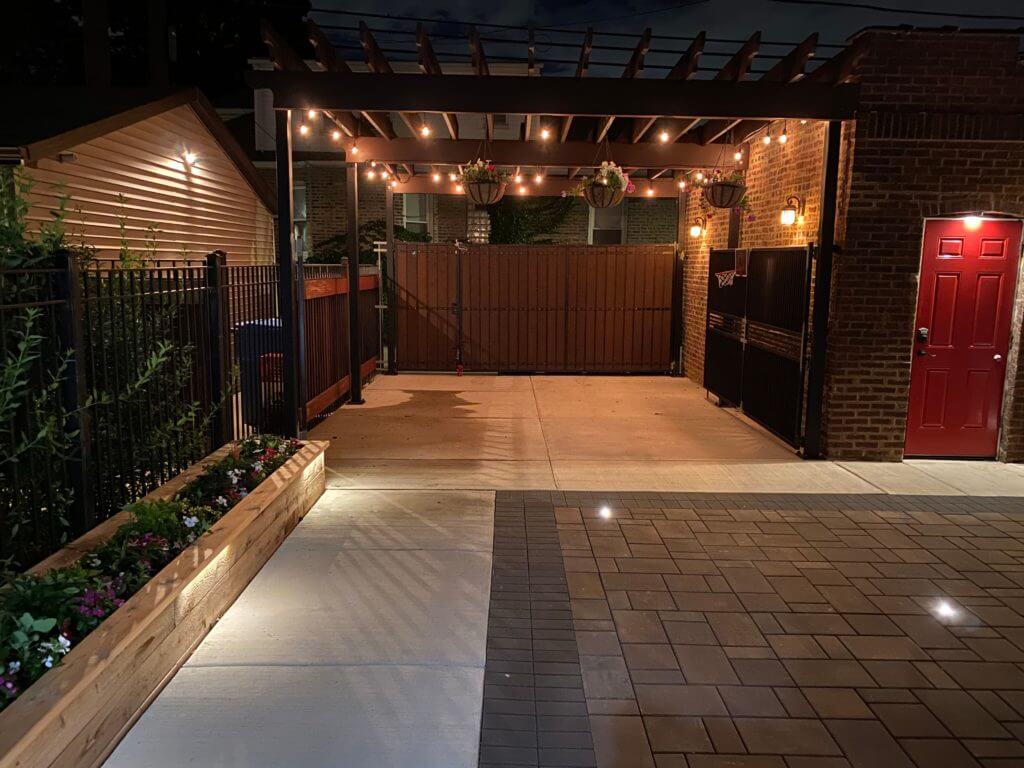 If your deck is only functional under a specific set of weather conditions, you could be missing out on numerous opportunities to enjoy the great outdoors. A pergola can solve this problem by providing cover from rain or shade on bright days. It also adds dimension to your deck, as well as opportunities for hanging decor.
Pergolas can be constructed from a range of materials. Many homeowners prefer the look of wood, but steel pergolas and sail tops are also available. Some pergolas even feature solar panels to enhance energy efficiency.
Fire Pit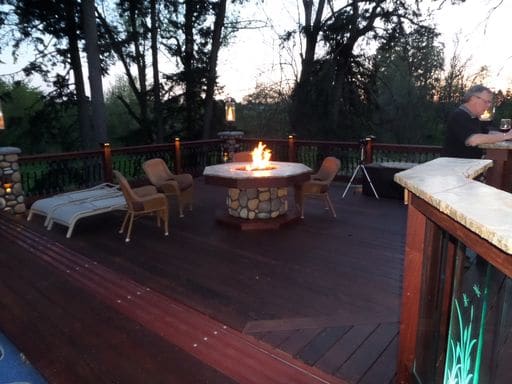 Entertaining is easy when you have access to an inviting fire pit surrounded by comfy seats and an attractive deck design. Today's deck-based fire pits go far beyond the simple fire rings of yesterday.
Traditional wood-based pits are available, as are versions that use propane or gel fuel. All need to be integrated strategically to protect both your deck and all who use it. If you're careful, however, your fire pit could make your deck the best place to spend time every evening.
Hot Tub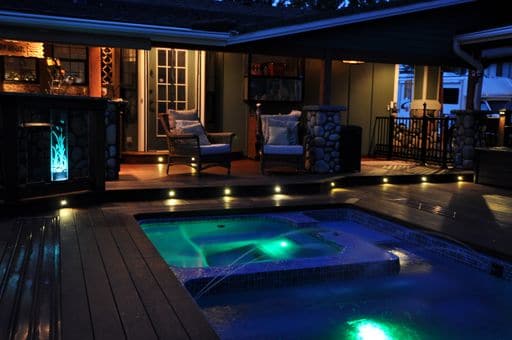 What could be more relaxing than a dip in your very own hot tub? Now, imagine if a quick soak can be enjoyed from the beautiful vantage point of your deck? This lends each hot tub session an extra element of privacy and convenience, while also adding to the glamorous and romantic allure of your deck. 
Swimming Pool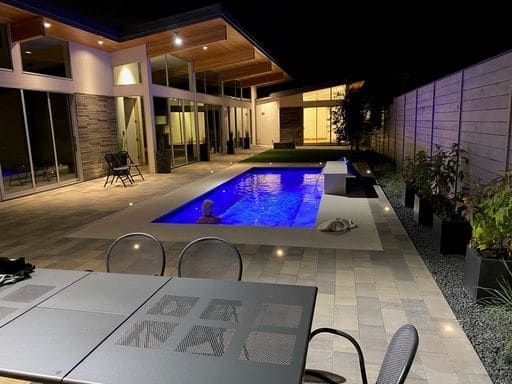 Backyard swimming pools are great, but it can be tough to achieve a design that feels truly original when your pool is surrounded by the typical patio. Why not take it up a notch by integrating your pool within your deck? With a few tweaks to improve durability, an above-ground pool can be paired with a deck to provide easy access. 
Seating Area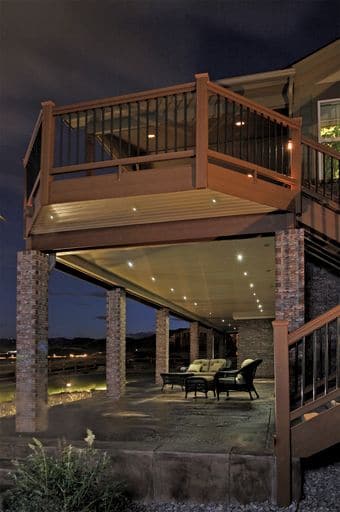 At a minimum, your deck should include a dedicated seating area where visitors can relax. Depending on your budget or personal preferences, this space could include benches or patio furniture. Feel free to add end tables, coffee tables, or other features to make it feel like a genuine living room.
Another great option? A deck-based reading nook, featuring a comfy chair and a few favorite books or magazines. Day or night, this could provide the perfect escape when you need some alone time.
Privacy Screen
Some people neglect to take full advantage of their decks simply because they feel as if they're on display every time they use this space. A privacy screen can address this problem by shielding you and your loved ones from the gaze of intrusive neighbors. Many screens feature ornate designs, which allow them to double as upscale decor. 
Landscaping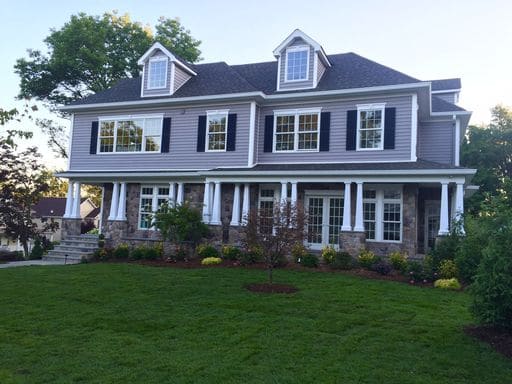 The right landscaping can enhance the beauty of your deck while also disguising any weaknesses related to its design. For example, many landscaping solutions help small decks feel more spacious. Others draw attention to favorite features beyond your deck, encouraging visitors to enjoy the view. 
Potted Plants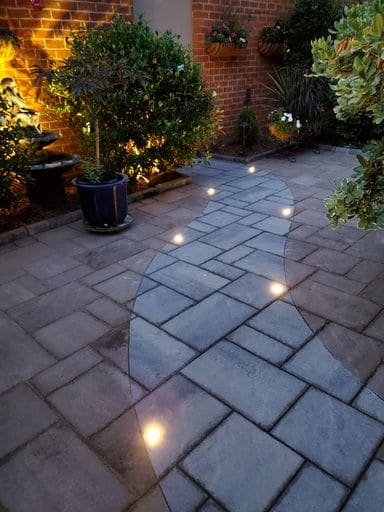 If you prefer to keep it simple with gardening or landscaping, try adding a few potted plants to bring a natural element to your deck. These are easy to maintain and can be added even when your budget is decidedly limited. They are also easy to adjust over time, so you can make changes to keep your deck's design feeling fresh. 
Decking
The material you use to craft the deck of your dreams may have an even greater impact than any of the specific features your deck includes.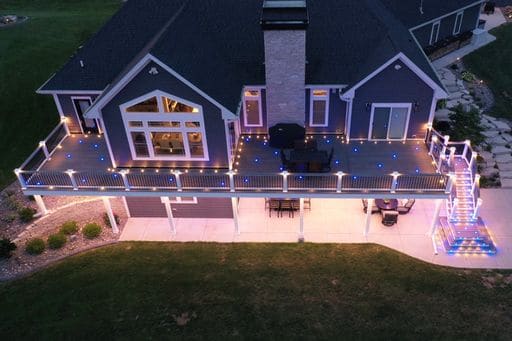 Often, specific hardwoods or composites are selected because they provide an elite level of durability that is bound to keep your deck in good shape for years to come. That being said, there is no need to compromise on aesthetics. Favorite types of decking include:
Composite

Redwood

Ipe wood
Outdoor Lighting: A Simple Upgrade With Huge Results
The deck ideas highlighted above can transform your outdoor living space, but many require significant investments of both time and money. When you need to keep things simple, lighting solutions may be a better option. The right lighting features can also enhance upscale additions so you can make the most of every upgrade.
You can count on these lighting options to transform the look and feel of your deck: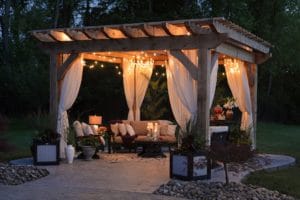 Pergola Lighting
Whether you plan on investing in a new pergola or upping the ante for your current one, lights can make this space more inviting and accessible. Lighting is particularly important if you intend to use your pergola as a dining area.
A variety of pergola lighting options promise to enhance your space. Top choices include:
Directional

Rope

Strip

Radiance
Many of these are not only budget-friendly but also remarkably easy to install. Once your pergola is properly lit, it will quickly become your favorite place to hang out after dark.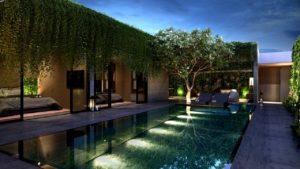 Pool Lighting
You love the idea of jumping in the pool at night, but this is far from safe if your pool area is improperly lit. Without strategic lights to guide the way, those taking a swim may struggle to navigate steps or properly judge their distance from the sides or bottom of the pool. Lights bring much-needed visibility to features such as steps, ladders, safety equipment, and more.
In addition to improving safety, pool lights serve an important aesthetic function. Depending on how they're directed at the water, light beams can bring alluring visual effects to your outdoor space. They can also highlight beautiful features on your pool deck or patio.
Hot Tub Lighting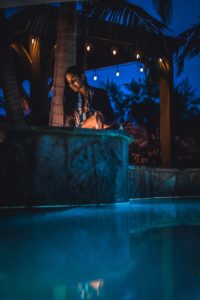 Lighting for a hot tub or Jacuzzi serves many of the same functions as illumination around your pool.
With the spa environment, however, lighting must be carefully implemented to preserve privacy. A hot tub can be a romantic, peaceful place, but not if it's surrounded by harsh lighting.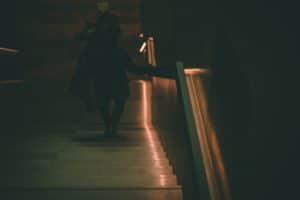 Deck Rail Lighting
From under-rail LEDs to post caps and even ornate balusters, several takes on deck rail lighting can provide a subtle glow to bring additional ambiance to your outdoor space. Many deck railing solutions enhance safety in potentially hazardous areas. Meanwhile, they improve the functionality of your deck, adding much-needed illumination to seating areas, walkways, and more.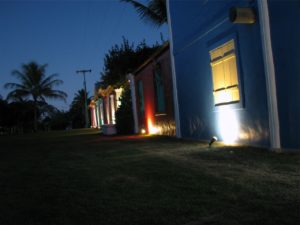 Landscaping Lights
Why should you be limited to only seeing your beautiful lawn during the day? Landscaping lights call attention to your lush yard or garden, even after the sun goes down. LED puck lights and landscape spotlights can both be highly effective for this purpose. These can be integrated into a small backyard or used to draw attention to vast expanses of lawn.
DEKOR
®

: Your Resource for All Types of Deck Lighting

No matter how you intend to illuminate your deck or the areas surrounding it, you can count on DEKOR® to provide a variety of eye-catching options. Contact us today to learn more about our range of lighting products — and how they can transform your deck.