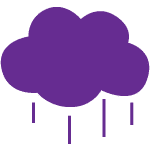 Weathers through it all
All of our LED deck post lights are made to withstand severe snow, sun, storms, and winds, enduring it all. When we say
"
Lighting for Life," we mean it. Our powerful EZ transformer is waterproof, freeing you from worry or concern over water damage. And, all of our patented Plug-N-Play™ wiring is sealed, securing your connection no matter what comes you way. With our lasting powder-coated finishings and cast aluminum, your deck post lights will stay polished and smooth through ice, hail, excessive sun, and more. And, if something does chip or fade, your powder coating is protected under warranty for a complete 30 years, and your lighting for 10 years.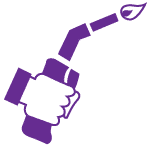 Compassionate handcrafting
Each and every LED post light is made with passionate focus and dedication at DEKOR® Lighting. Our expert team takes the time to individually weld and check every post lamp for top-tier quality and satisfaction, ensuring it's a job well done every time. We select the best raw materials at DEKOR®, with aerospace-grade cast aluminum that's made to last. Combining this superior aluminum with durable powder coating processes, individual manufacturing, and multiple rounds of careful product testing, our assembly process is unrivaled, uncompromising, and unforgettable.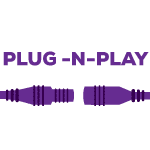 Stress-free Plug-N-Play
™
simplicity
With such an in-depth production process, you'd expect that the installation process is even more strenuous. However, we think everyone should be able to experience the magic of DEKOR® Lighting, which is why we developed our patented Plug-N-Play™ technology. With a simple male and matching female plug, you can connect and activate your lights without cutting, stripping or tracking polarity. And, all of our deck post lights are easily mounted onto a deck or fence post with our custom Forstner drill bit. Once you've drilled the post sleeve into your post with the Forstner bit, slip the post light skirt onto the component to complete your installation in no time.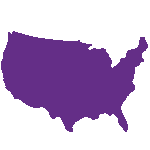 Always American
DEKOR® Lighting is born and raised in the USA. From product pitches, to conception, design, details, and manufacturing, everything happens within the walls of our Denver headquarters. Because we've sourced every step of production at our DEKOR® factory in Colorado, we have complete control over our methods, manufacturing, and efficiency. This mindful decision enables us to take the time to complete multiple rounds of testing before any lighting is made available to you, ensuring we're always happy with the final product.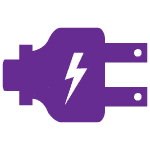 Energy-saving shine
DEKOR® lighting exclusively uses Cree LEDS in every lighting product, including our LED Post Lamps, delivering radiant shine and saving energy. By conserving your energy usage by 80%, your monthly electric bills are reduced but your brightness isn't, allowing you to illuminate your home without breaking the bank. And, if you're looking for an even brighter shine for your LED deck post lights, you can upgrade to NextGen LEDS, boosting brightness by 300% without boosting electric bills.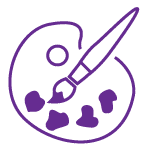 Shine with flying colors
All of DEKOR® Deck Post Lights are offered in a natural collection of 7 powder coating finishes. Giving you the power to customize your lighting to complement your home's style and colors, you can create an integrated lighting experience that adds dimension and charm. Choose from lasting powder-coated aluminum finishes like oil-rubbed bronze for a classic look, or gloss black for a bold statement. With each and every shade option, you'll always get a lasting finish, using powder-coating processes to secure your powder finishing to the cast aluminum. That way, your lighting will shine and impress for years to come.