Simplify Installation with our enhanced EZENCLOSUREKIT and Assembly Service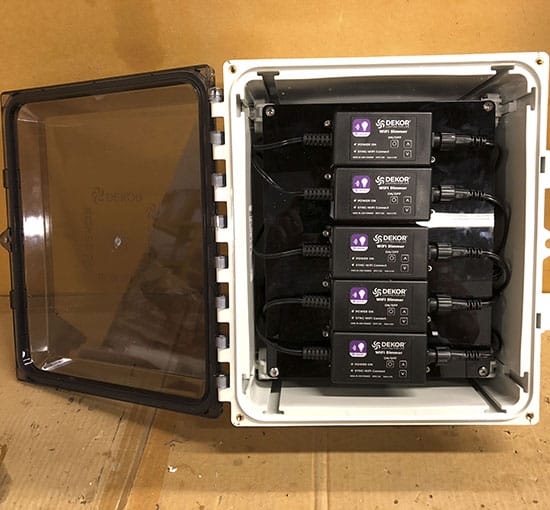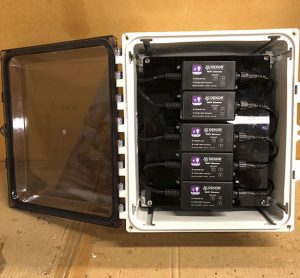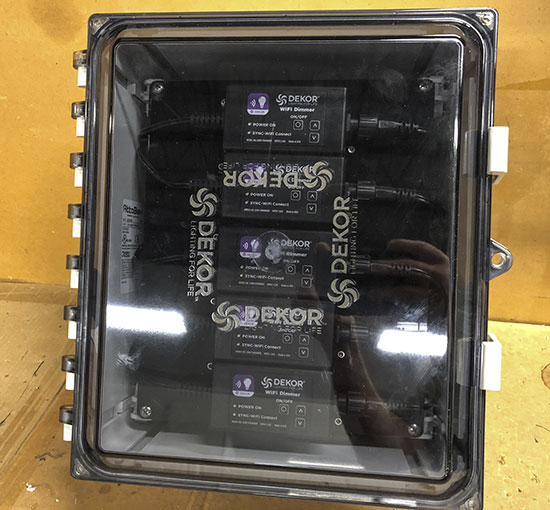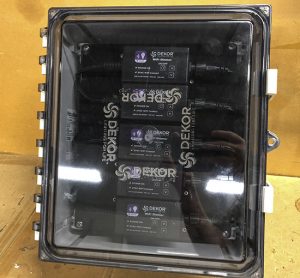 DEKOR® strives to make life easier for our customers. You can now order the EZENCLOSUREKITASSY, a ready to go version of our popular EZENCLOSURE with an additional mounting plate and hinges and with all your electrical components (transformers, dimmers, photocell purchased separately on the same order) already mounted, connected, and tested in the enclosure.
So when you receive your EZENCLOSUREKIT, your installation will become ultra-easy. Just screw the enclosure in place within 5' from the outlet you intend to use, plug into the Plug-N-Play connector and you're off and running.
We drill either one or two holes (depending on all internal components ordered) for both the power cord and the power outlet cable, in the bottom of the unit and install rubber grommets. This gives you a finished and professional look. The $49.95 price differential covers component installation, connection, and a complete functional checkout of all installed components.
The enclosure itself is attractive, made from durable polycarbonate, completely watertight, and able to withstand the elements. NEMA certified.
Note: Electrical components shown in photos are for demonstration purposes only and are not included as part of the EZENCLOSUREKITASSY price.