Imagine your dream house: path lights line the sidewalks and guide your friends, family members, and visitors safely to your door. No landscape is complete without some guiding light to make walking around your yard in the dark safe. In the summer, you may stay outdoors later into the night as you enjoy warm weather. And, in the winter, as the days get shorter, weather-proof lights will lead you through the snow.
But, pathway lights don't need to just be a safety feature: they can also illuminate every walkway on your property with style! To help you design the perfect landscape lighting features, we've put together a list of 10 of our favorite outdoor lighting ideas for pathways.
1. Deck Posts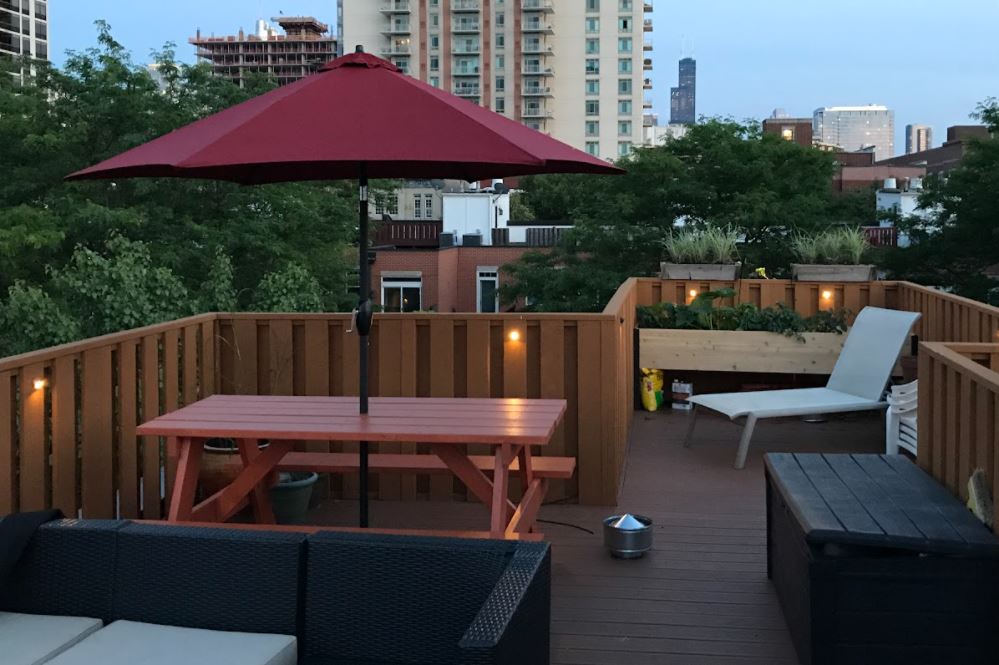 It's possible to light a path area with deck post lights like this one from DEKOR Lighting, perfect for stairways and outdoor paths near decks. These fixtures are sold individually, so you can buy one per deck post, or even install multiple on each deck post. With 360 degrees rotation, each light is versatile, so you can illuminate your path or yard from multiple angles if desired.
2. Classic, Rounded Mushroom Path Lights
Mushroom Pathway Lights create a classic look for your home that fits with any style, modern or rustic. These lights strike the perfect balance of warm and cool: DEKOR's energy-efficient Cree LEDs have a precise color temperature of 3200 Kelvin. DEKOR's Mushroom Pathway Lights come in two style varieties, so you can choose the one that suits your taste: the classic Mushroom pathway light or the stepped Mushroom pathway light.
3. Multi-Directional Pathway Lights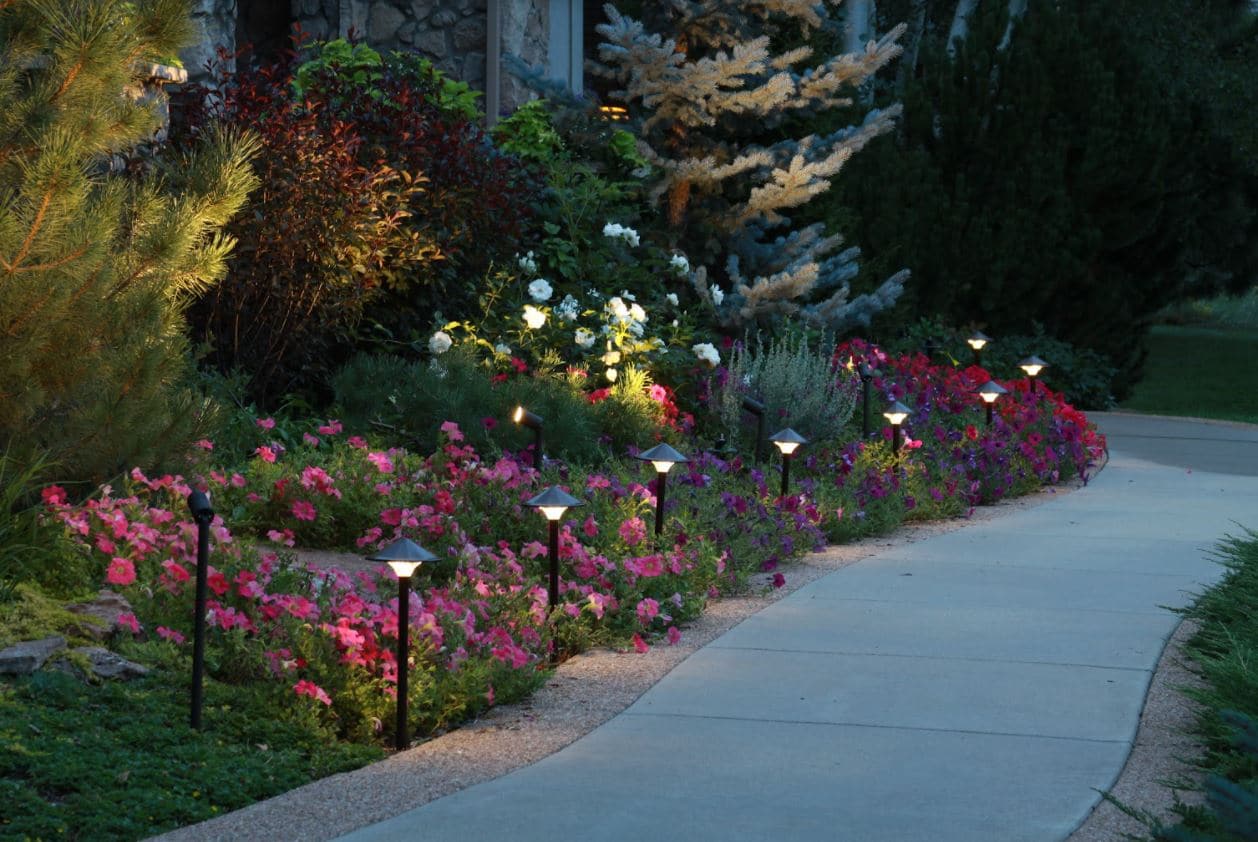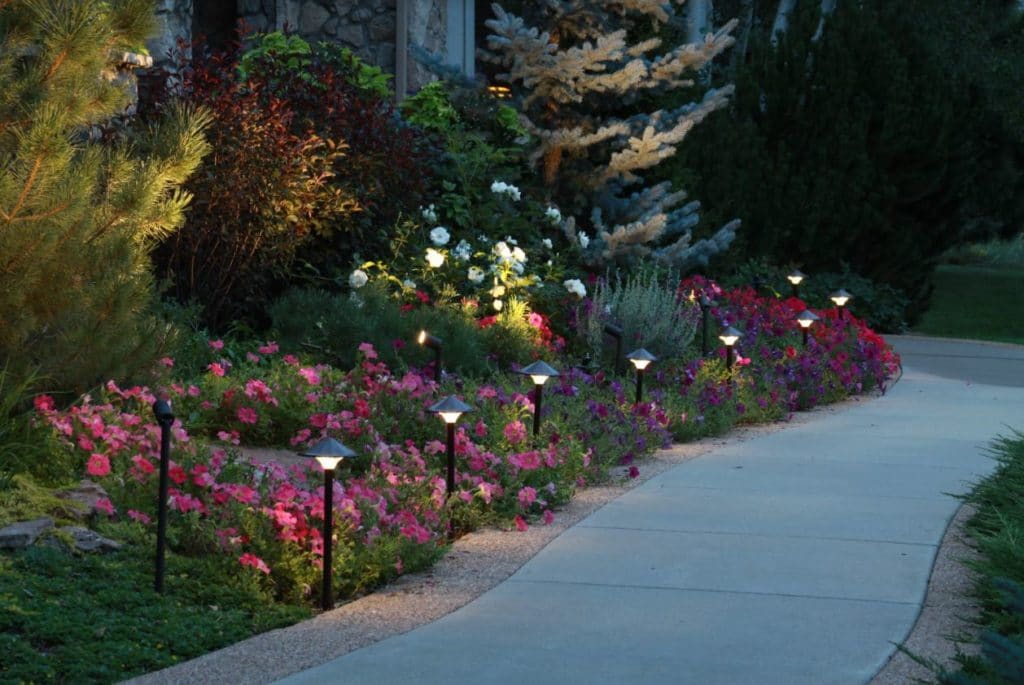 If a rounded Mushroom Light is not your style, consider a light with a more angular appearance: DEKOR's Empress Pathway Lights are a brilliant option for gardens and pathways alike. But most importantly, these lights have three different configurations: they can illuminate one side, two sides, or all three sides of the light. This results in the possibility of a full 360-degree spread of light around the focal point of the fixture. Don't worry – they are also low-voltage and energy-efficient.
4. Dot Lights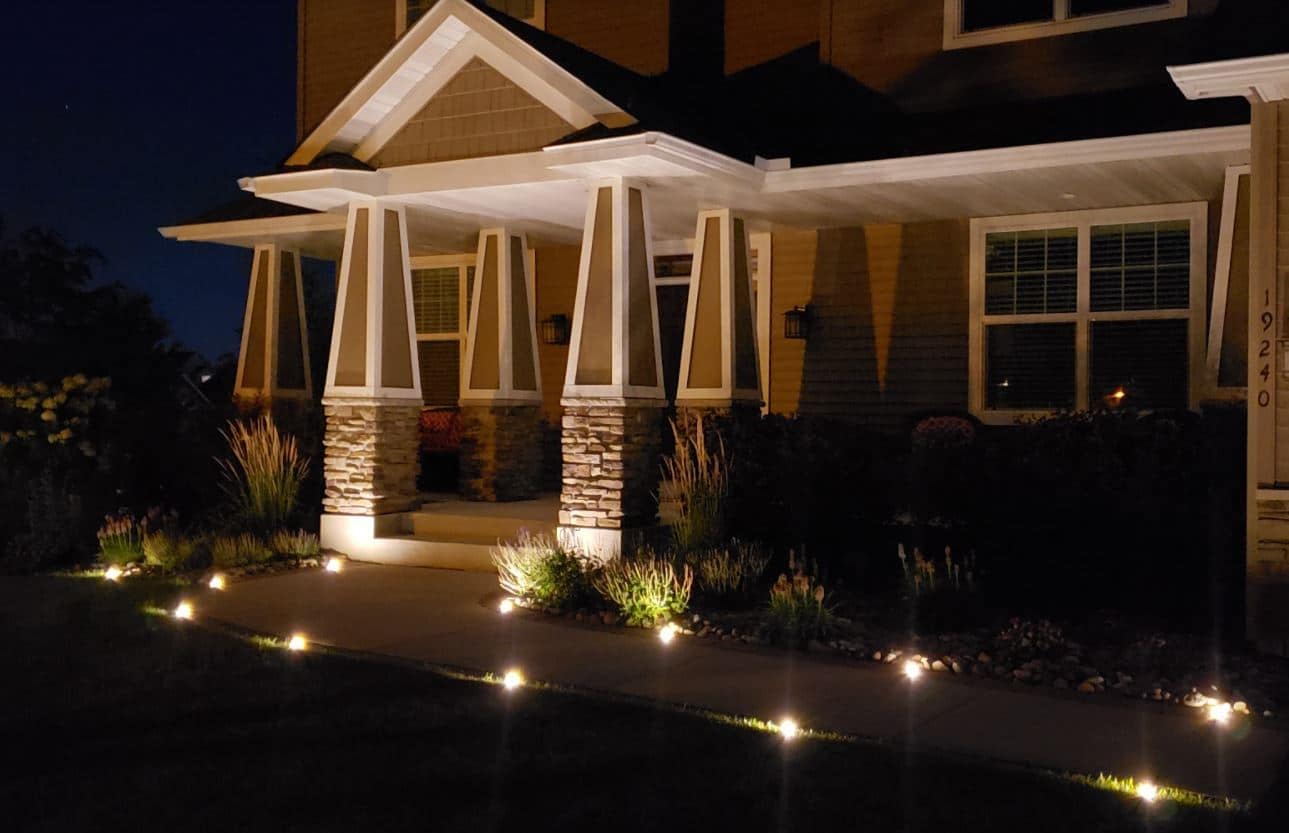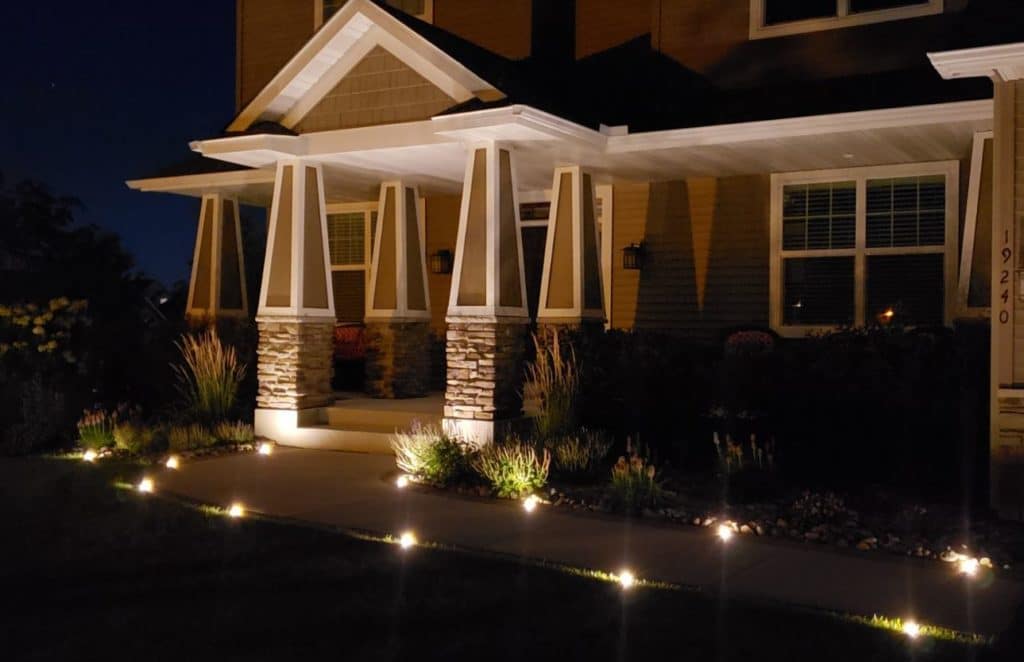 It's also possible to light your pathway with a simple light source: no lamps or large fixtures required. Ground lights or dot lights can be placed directly in the ground along your driveway or path. DEKOR Lighting offers a selection of EZ Dot Lights, a weather-resistant, low-maintenance lighting option that can be installed along the edge of any outdoor landscape or hardscape feature.
5. Path Lighting Kits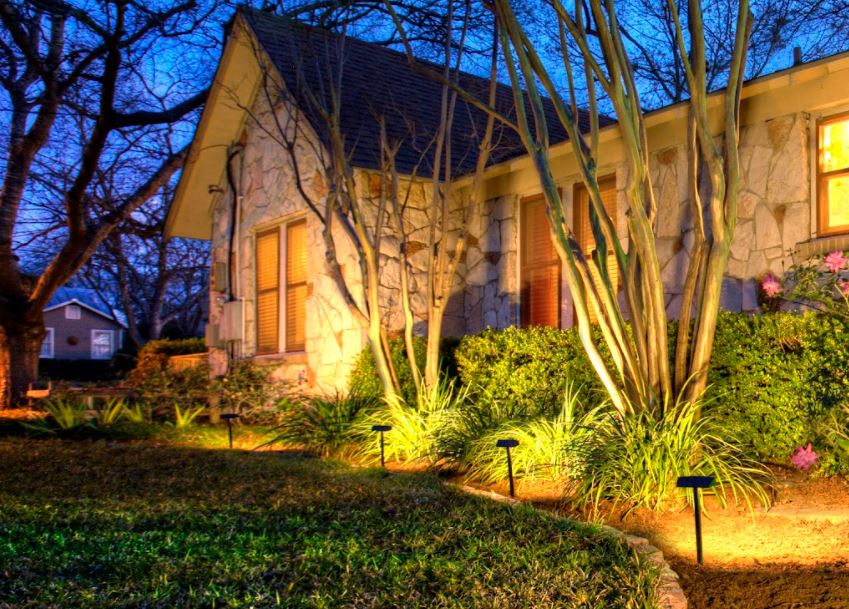 If you plan on lighting a large area of your yard or want to line your driveway with path lights, consider purchasing a lighting kit rather than buying lights individually. A lighting kit typically includes everything you need to DIY install your lights. DEKOR path light kits include 4 lights, a transformer, Plug-N-Play connection cables, and other tools you need for installation.
6. Colored Yard Lights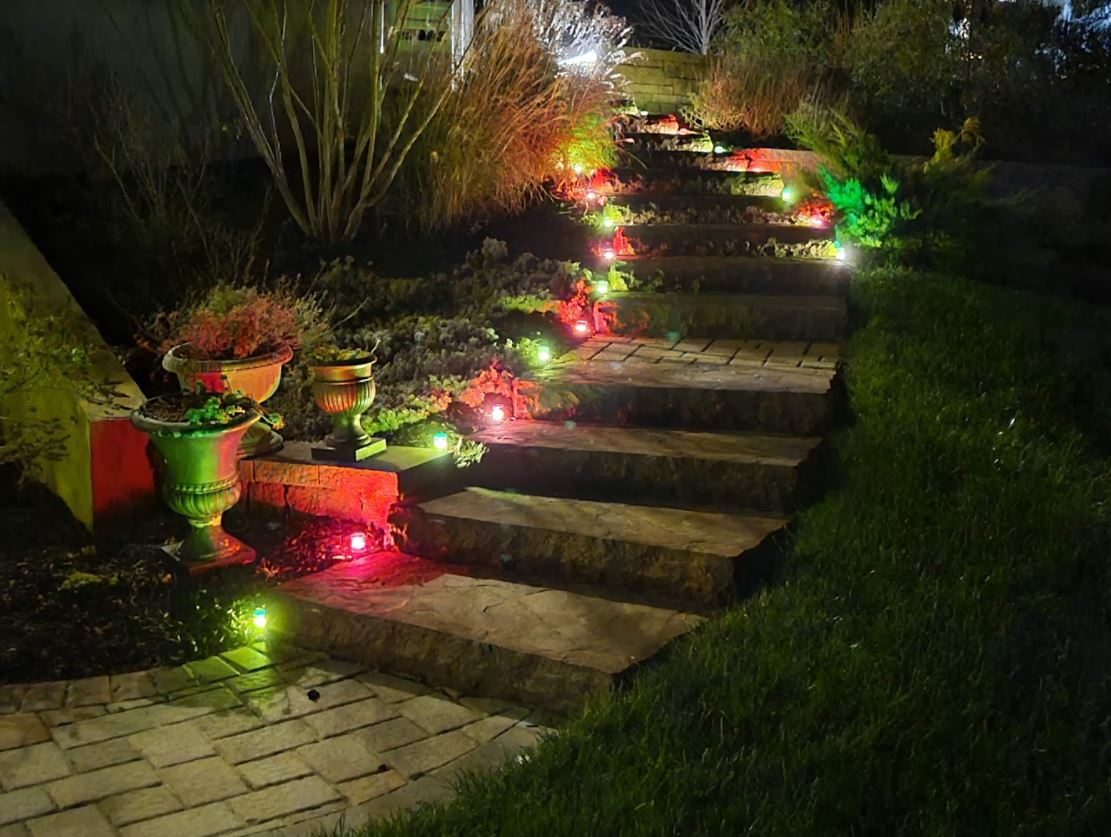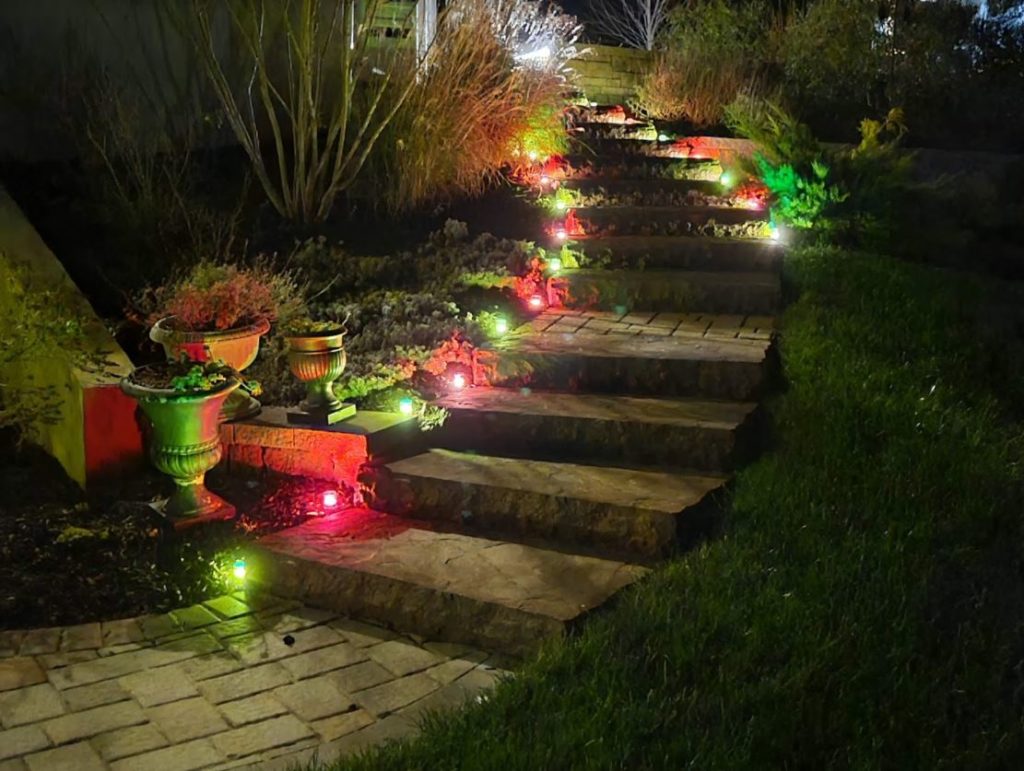 Why stick to only white or yellow color temperatures for your path lights? With colored ground lights or yard dots, your landscape lighting becomes truly custom. DEKOR offers LED yard dots in four different colors: blue, amber, red, and green. DEKOR's lights use colored LEDs, not a lens or filter, so the color lasts and stays true over time.
7. Low Voltage & Energy Efficient Path Lights
We know you want to consider energy-consciousness when you buy new lighting. Choosing the right voltage for your transformer is key, as well as having options for controlling the lights, so you can turn them on and off on a regular schedule. With Plug-N-Play technology, DEKOR has several options for low voltage transformers that work with any of our outdoor path lights. You can also add on timers and wifi-controlled remotes to your DEKOR purchase, so your lights will only turn on when you want them to. Plus, transformer enclosures like DEKOR's EZ Enclosure put all of your transformers, controllers, and timers in one convenient and secure location.
8. Garden Pathway Lighting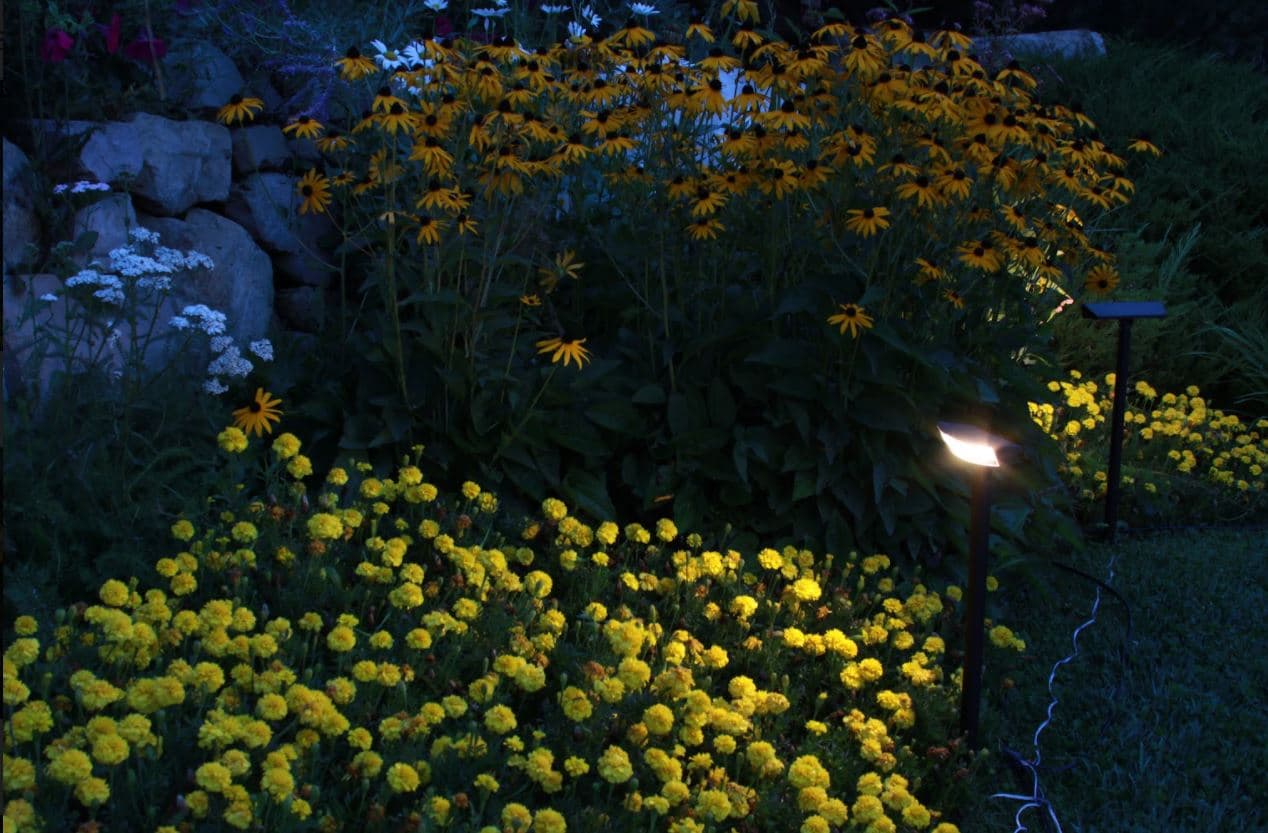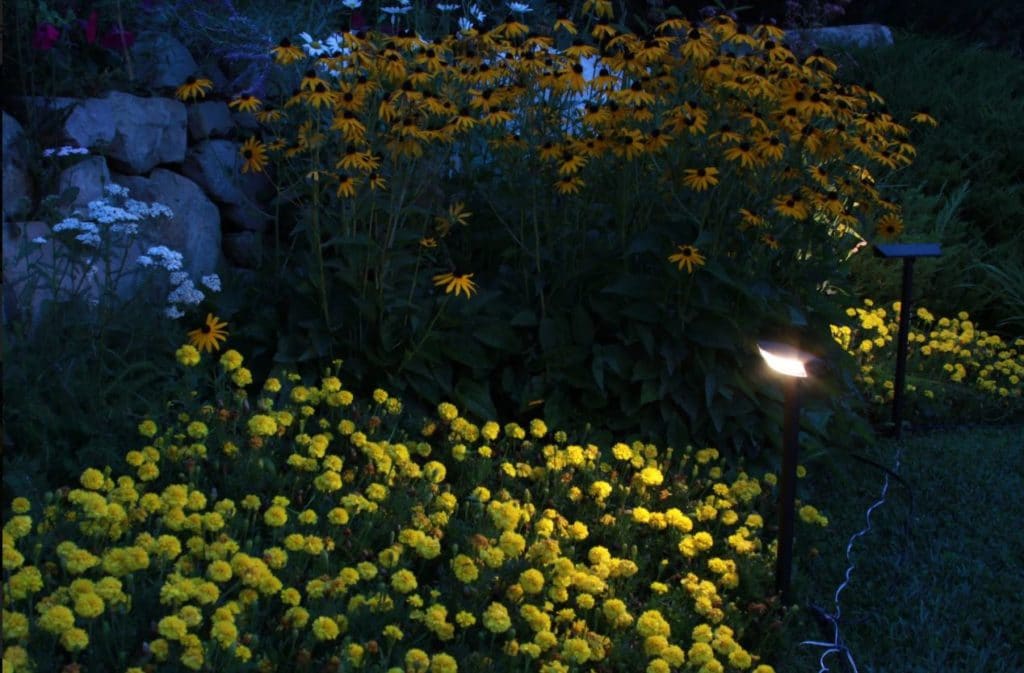 If you have pathways that run through your garden, you may want to think about how to light both the path and showcase trees or plants. Directional landscape lights like this one from DEKOR Lighting offer high light output and multiple positioning. Garden and landscape lights can be used on their own to illuminate garden features or pathways. Or they work well in combination with other pathway lights to create a cohesive lighting design across your yard.
Install Your Own Path Lights
All of the path lighting ideas in this article can be easily installed with the instructions provided, and do not require professional assistance (unless desired). We hope these path lighting ideas inspire you, whether you're designing a landscaping plan for a new house or you just want to spruce up your yard with new lighting options.