Our Mission Statement:
Innovate, build the best, and leave the rest to God.
Since opening its doors in 2001, DEKOR® has grown from its humble roots of manufacturing premier decking components into a leading manufacturer, designer and innovator of LED lighting products.
Our reputation has been built on our product quality, ease of installation, long warranties, and our trend-setting LED lighting designs that bring "a beauty to the night". Other companies have attempted to copy our industry-leading lights, but they've never succeeded in duplicating DEKOR's unprecedented quality and product longevity. Our lights are, and will remain, the pinnacle of craftsmanship and value.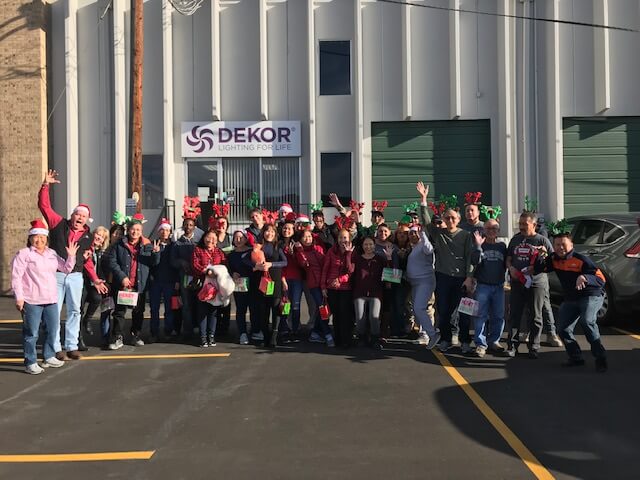 Dekor staff 2019 Holiday Luncheon
Our story is one of constant innovation, quality improvement, and listening to our customers. Our goal is world class quality: products that exceed industry standards for reliability and performance and exceed customer expectations.To achieve this we have a long term strategy of investing in:
Our Core Business Principles
• Innovation: Push the creativity envelope with unique and creative products that enhance our customers' lifestyles and homes.
• Commitment: To not just meet our customers' expectations, but exceed them.
• Integrity: Be honest and forthright in dealing with customer issues and work diligently to resolve them to our customers' satisfaction.
• Quality: Give the best that is humanly possible.
• Value: Deliver product value for our customers' hard earned money.
• Reliability: Stand behind our product and assure our customers we are here for them
Forward-thinking technology partnerships keep us moving ahead as innovators. We are proud to be a CREE LEDs Branding Partner and have leveraged CREE's relentless innovation and proven technology to expand our product offerings and deliver more reliable, more energy efficient, and better performing LED lighting products. Our latest partnership is with Texas Instruments has allowed us to bring DEKOR products to the world of Wi-Fi and smart automation – the "internet of things", a first in theLED deck lighting industry. Check out our latest innovations:
At DEKOR, we continue to stress leadership in innovation, quality, and value in all of our products so we can deliver on our promise to you the consumer: exceptional and economical lighting for your home, built to last and built to enhance your lifestyle.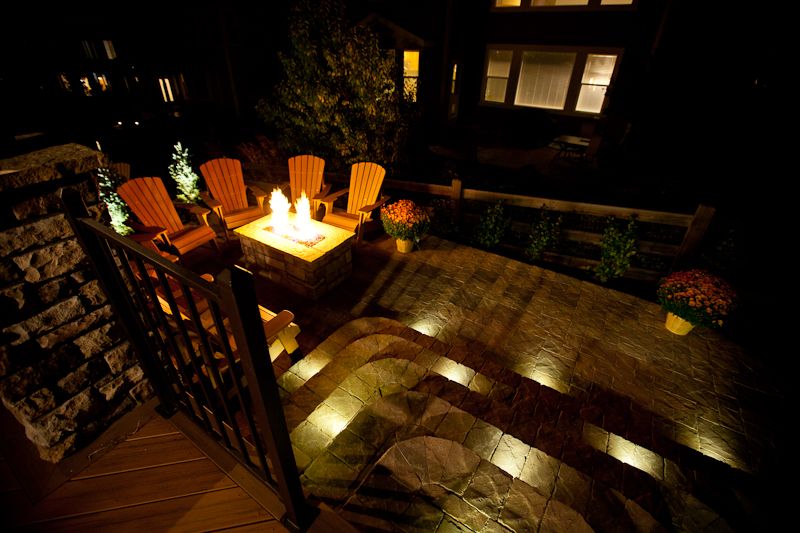 We Custom Make To Order
As a "make to order" company for many of our products, DEKOR manufactures your order to meet higher quality standards and a higher standard of craftsmanship than mass-produced products. We use only the finest components and materials. Having these high-quality standards has allowed us to increase our warranty on our lights and transformers, giving us some of the longest warranties in the marketplace. We have not forsaken form for functionality. We've engineered our LED technology in beautiful designer finishes and looks to complement traditional, transitional, and contemporary architectural styles.
Contact us
American Design & Innovation
Some of the world's best products are still made in America and DEKOR® products are part of that tradition. Our products are well designed, well engineered, and well built. We believe in American Craftsmanship, and most of our products are either built or assembled right here at our manufacturing facility in Denver, Colorado. Our powder coating is done locally at our sister company Mile High Powder Coating. We are proud to produce world-class products, made right here in America.
What Our Customers Say
Our satisfied customers overwhelmingly appreciate the performance of our products, the quality and warmth of the light, and the way our lights transform homes and outdoor living spaces. Read our many customer testimonials.
Words To Live By
You will not find our products in big box stores, as we enjoy dealing with customers on an individual basis. It's not about the money generated by the sale to us – it's about giving true value for one's hard-earned money, and knowing that, in some small way, we have helped improve your project or quality of life. At DEKOR, we live by the policy: "Treat customers the way we like to be treated. Work not just to meet, but to exceed customer expectations. Stand behind our products." Thank you for your patronage.