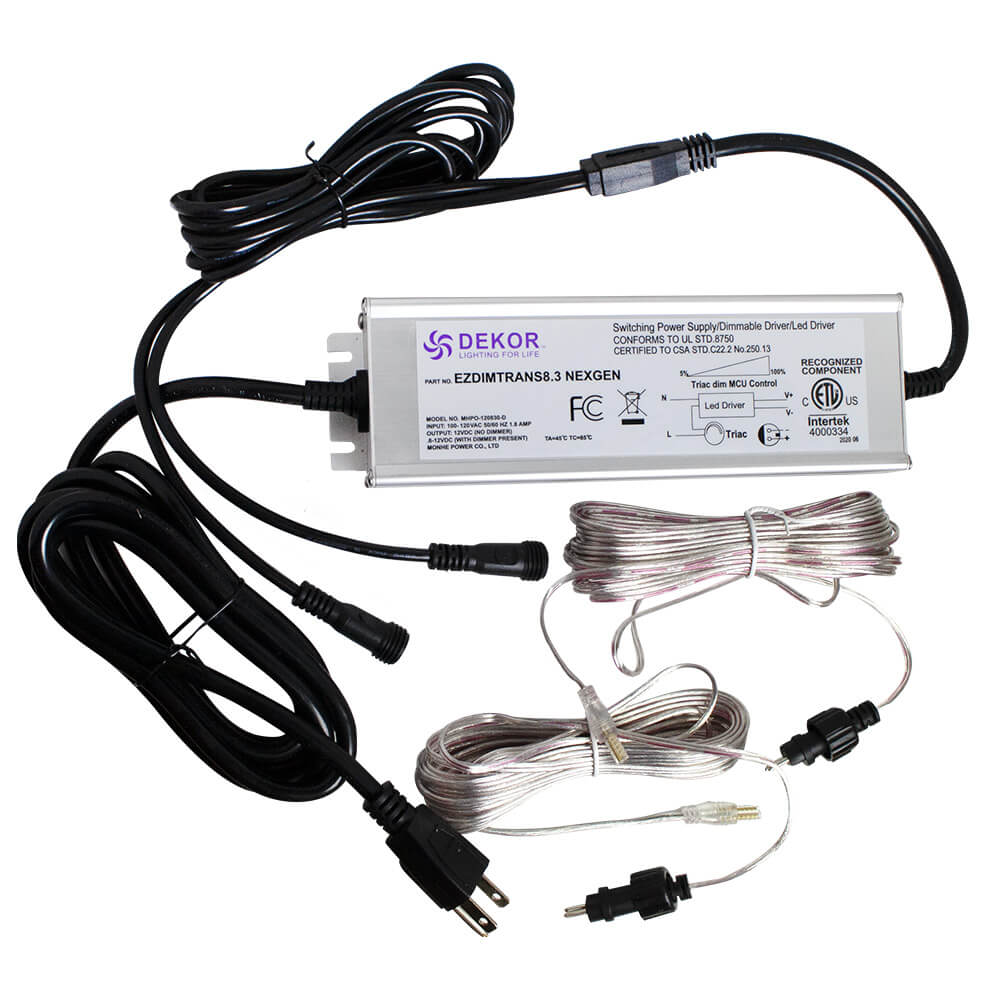 Lighting is an essential part of any landscape design. Not only does it make your space a little bit safer, but it can also help to create a welcoming atmosphere. In order to get reliable light output, you'll need to choose the right size transformer. But how exactly do you size a transformer? Not only will we share the answer to that question, but we'll also share some tips on where to find the best transformers on the market.
What is a Transformer?
For those who don't know, a transformer is an electrical device that steps down the voltage from your home's main line (usually 120 volts) to a lower voltage. This is important because landscape lights typically require 12 volts. Using a transformer to lower the voltage not only protects your lights, but also makes them more energy-efficient.
3 Steps to Sizing Your Landscape Lighting Transformer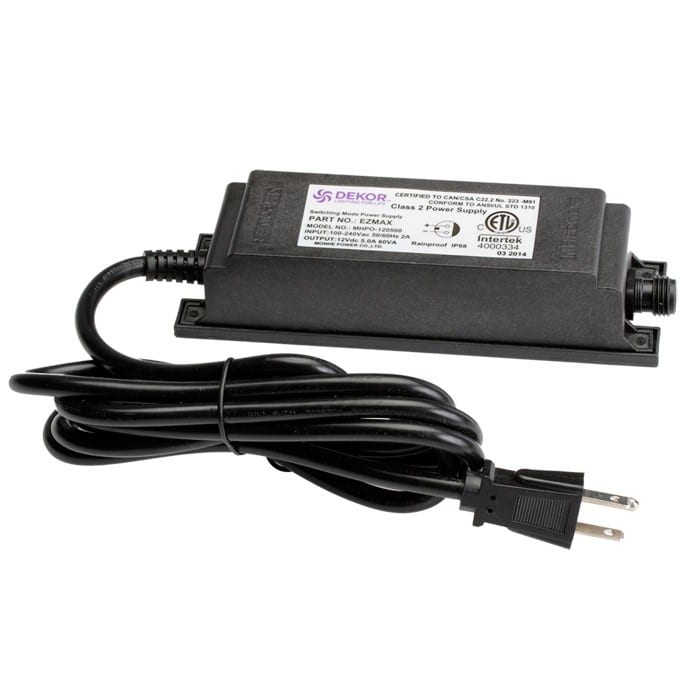 With a solid understanding of what a transformer is, let's move on to how to size one for your landscape lighting needs. 
Consider the wattage of your lights

Determine how much voltage you need

Choose between magnetic and electronic
We'll go into more detail on each of these steps below.
1. Consider the Wattage of the Lights
The first step is to determine how many watts your landscape lights will use. To do this, you'll need to know the number of light bulbs and their wattage. Once you have that information, simply multiply the number of bulbs by the wattage. So, if you have 10 light bulbs that are each 15 watts, then your total minimum wattage would be 150 watts. If your total wattage is equal to the max transformer wattage capacity, we suggest stepping up to the next size transformer.
2. Determine How Much Voltage You Need
Low voltage lighting is safe, efficient, and long lasting. Most landscape lights operate on just 12 volts of electricity while others may require up to 24 volts. To determine how many volts your specific lights need, check the packaging or manufacturer's website. The required voltage should be clearly displayed.
3.Choose Between Magnetic and Electronic
Having determined how many watts and volts your landscape lighting system will require, it's time to select the right transformer type. The two main types of transformers are magnetic and electronic.
Magnetic Transformers: These types of transformers are the most common and typically the most affordable. They're also easy to install and are compatible with most landscape lighting systems. The downside is that they're not as efficient as electronic transformers and they can be a bit bulky.
Electronic Transformers: These transformers are more expensive than magnetic ones, but they're also more efficient. They're smaller in size, which makes them easier to conceal, and they have a longer lifespan.
With all of the previous information, you're ready to choose the right transformer for you. 
Calculating Your Transformer Size Doesn't Have to Be Hard
If you're not a number person, sizing a transformer for your landscape lighting may seem like a daunting task. Luckily, there are calculators out there that can do the work for you. All you need to know is the number of light bulbs and their wattage. Once you have that information, simply plug it into a transformer calculator and it will do the rest.
Dekor Lighting, a premier provider of high-quality landscape lighting, has a high-tech transformer calculator on their website. 
It shows all of the lighting models we offer along with the number of watts they produce. Just enter how many of each light you intend to hook up to the transformer. At the bottom of the calculator, you'll see all of the transformer types available through DEKOR and a percentage denoting how much capacity your lighting project would take up for each transformer. There's no easier way to size a transformer.
Take a few minutes and play around with the number of lights and find the perfect transformer for your needs.
Transformers are Not All Created Equal
DEKOR transformers are specially manufactured to be super efficient and long-lasting. They have a wide range of features that make them ideal for any landscape lighting project, big or small.
Some of the features that make DEKOR transformers stand out from the rest include:
A wide range of wattage options

Dual output leads for versatility

IP66 waterproof rating.

Multiple cord length options

Easy installation

Protection from short circuits, overheating, overloads, and more.
Here's a list of all of DEKOR's Transformers. Feel free to take a look and compare them:
Now you know how to size a transformer for your landscape lights. With a little bit of planning and a nifty calculator, you can easily find the right transformer for your project.