Is your outdoor space begging for a makeover? Give it the facelift it deserves with LED rope lights. They're a versatile and easy-to-use lighting solution that can add a special touch to any outdoor space. They look great on their own, but when they're styled right, they take your space over the top!
For those who don't know what they are, LED rope lights are a type of string light that uses Light Emitting Diodes (LEDs) instead of traditional incandescent bulbs. They're energy-efficient, long-lasting, and come in various colors and styles to complement your outdoor areas. 
Whether you're looking for LED rope lights for the outdoors or ideas to style them, we've got you covered. Just keep reading!
Outdoor Lighting Ideas for LED Rope Lights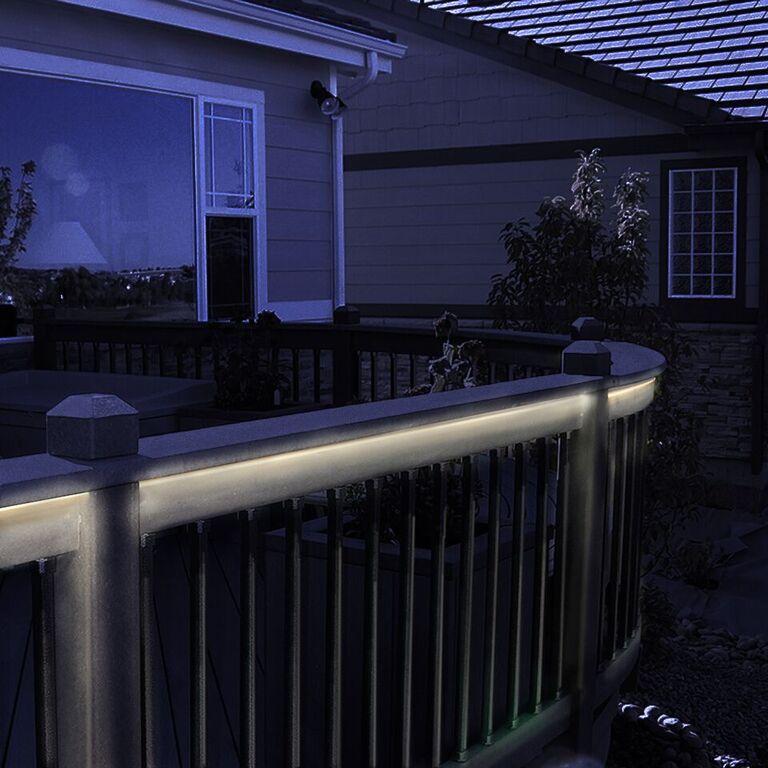 There are a myriad of ways to style LED rope lights outdoors. Below are some ideas that'll give you some inspiration:
Get to Wrapping
You can wrap your LED rope lights around trees, fences, or porch railings to add a touch of light and warmth to your outdoor space. This is an easy way to add character without going over the top. LED rope lights are also great for wrapping around patio umbrellas to create a soft, ambient glow.
Create a Focal Point
LED rope lights can also be used to create a focal point in your outdoor space. Consider using them to highlight architectural features like an arbor, trellis, or pergola. You can also use LED rope lights to accentuate your favorite outdoor art pieces!
Poolside Paradise
LED rope lights are the perfect addition to any poolscape. Use them to line the perimeter of your pool or spa for a touch of luxuriousness. You can also use LED rope lights to create a dramatic waterfall effect. 
Create a Path
Light the way by creating a defined path through your outdoor space with your LED rope lights. This is especially helpful if you have steps or an uneven surface in your front or backyard. Utilizing your rope lights in this way can also add a layer of safety and security to your outdoor space.
Dress Up Your Home's Perimeter
String LED rope lights along the perimeter of your outdoor space for subtle yet effective accent lighting. It adds curb appeal and makes your home more visible at night.
Set Your Furniture Off
Wrap LED rope lights around outdoor furniture to create a cozy, inviting space. When you invite family or friends over for a night of outdoor fun, they'll be able to easily see your furniture and know where to sit.  And on romantic evenings, LED rope lights can easily be used to set the mood.
The Best LED Rope Lights for the Outdoors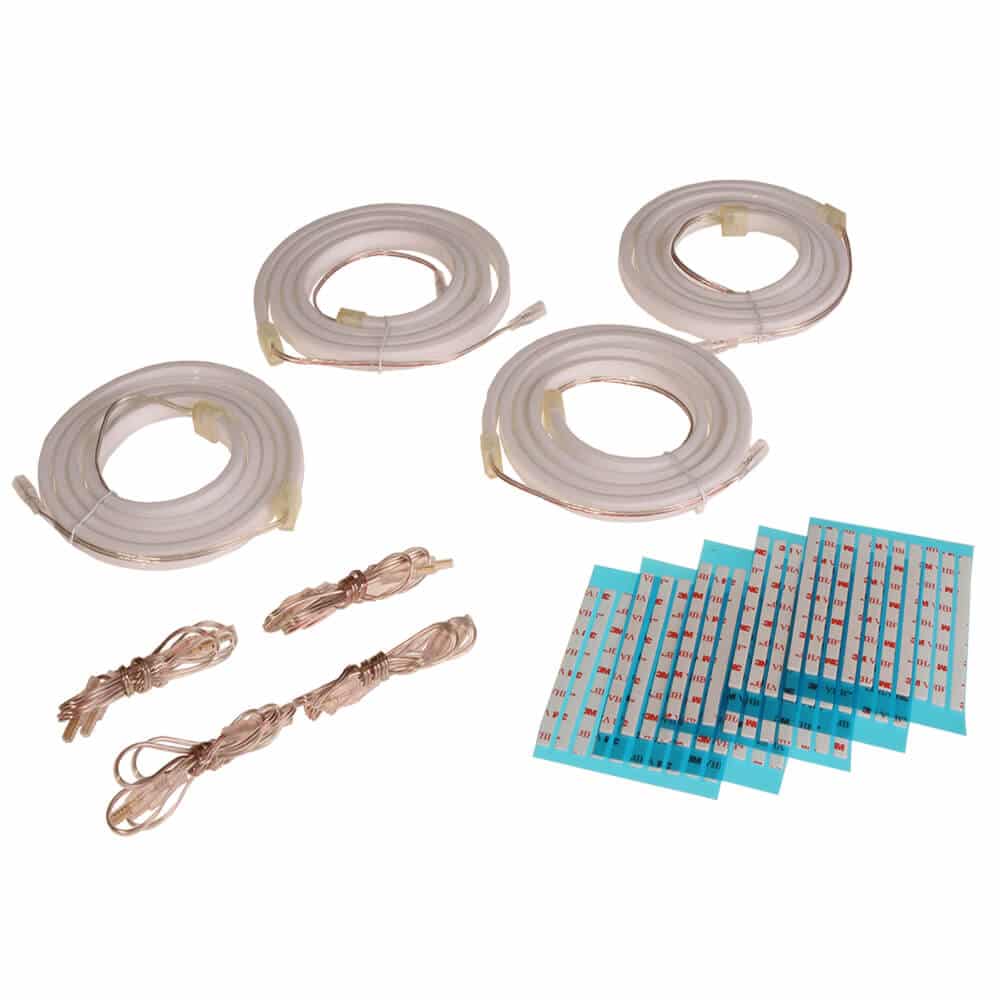 Now that you've been inspired by all the ways you can style LED rope lights outdoors, it's time to choose the right lights for your space. There are a lot of LED rope lights on the market, but not all of them are created equal. You deserve the best in outdoor LED rope lighting, and you'll get it with DEKOR®'s Flex Deck LED Rope Lights. Keep reading to learn why these LED rope lights stand out from the rest. 
LED Core
The LED core on DEKOR®'s LED rope lights is one of the main things that sets them apart from the competition. With 60 lumens per foot, they illuminate your space in the best way – neither too much nor too little light in the daytime or at night. 
Widespread Applications
Functionality is key when it comes to LED rope lights, and that's where DEKOR® brand rope lights shine. You can mold these lights however you see fit to create various looks. They are called "Deck" LED rope lights, but you can use them for much more than decks. Use them to line your pool, accent your landscaping, or illuminate paths – if you can imagine it, you can bring it to fruition and create your own backyard oasis.
Color Temperature
The temperature of your LED lights can make or break your outdoor design. Our Flex Deck LED Rope Lights have a color temperature of 3500K, which is ideal for the outdoors. It's a neutral color that will create a cozy atmosphere without being too overbearing.
Durability
Even the most beautiful LED rope lights are useless if they can't handle the outdoor elements. DEKOR® LED rope lights come with an ultra high-strength adhesive from mega-brand 3M for no-fuss mounting. You won't have to worry about them falling, even in high winds.
Consistent Lighting
Rope lighting should be consistent from start to finish, and that's exactly what you'll get with DEKOR®® LED rope lights. They were expertly constructed to be free of light output gaps or breaks. So, you'll enjoy smooth, consistent light output with no hot spots.
Easy Installation
Installing your DEKOR® LED rope lights couldn't be easier. They have a high-strength adhesive that requires you to do little more than peel and stick. And with Plug-N-Play™ connections, powering up your LED rope lights is a cinch. You can also cut them to length without damaging their LED core. 
Customized Selection
Our LED rope lights are available in several options: single, four-pack, custom length, or full kit. So, you shouldn't have any trouble finding the perfect size for your space. Purchase a single pack to see how you like them, then buy more as needed. The custom length option is a game-changer, allowing you to get the perfect length for your space without any waste.
 You can't go wrong with DEKOR®'s Flex Deck LED Rope Lights. They really are the best of the best!
 LED rope lights are a fantastic way to level up your outdoor space. And with so many ways to style them, the possibilities are endless! Happy DEKOR®ating!