DEKOR® is a bona fide LED lighting manufacturer. With this comes the responsibility to our customers to produce world class quality products that exceed industry standards for reliability and performance. In order to accomplish this we need to make sure at each step in the process, we are using the best equipment, the most effective methods, and best practices in working toward the best outcome possible: "zero defects" in products that carry the DEKOR name.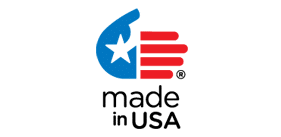 To achieve world class quality in manufacturing and product performance, DEKOR has invested heavily in:
Bringing manufacturing operations home so we can have more control
High precision manufacturing equipment
Dedicated Staff
Staff Training & Certifications
Higher standards
In-house Quality Control & Testing
State of the Art Testing Equipment
R & D – Research and Development
Safety Certifications / Approvals for use in USA, Canada, Europe and Australia
Leadership in innovation and quality has been central to DEKOR's core values since its inception. It is also part of our long term strategy. Every year DEKOR® invests heavily in new equipment or equipment upgrades as well as staff training and certifications, all of which is required to meet our zero defect goal.

Why We Brought Most Manufacturing & Testing Operations Home
In the last few years, DEKOR® has expanded manufacturing operations to include in-house printed circuit boards and LED assemblies. We design, build, and stringently test every assembly at our Denver CO facility to ensure years of reliable, maintenance-free performance. This is so we can manage every facet of the manufacturing process ourselves and have total control over product quality. Nobody cares more about DEKOR® quality than DEKOR®.
Why We Continue To Invest in New Technology
It's very simple. We want to design and build the best, most reliable products possible – products that live up to our warranties and meet or exceed our customers' expectations.
High precision manufacturing equipment allows for "repeatability and dependability" of the finished product. Such equipment generates fewer defects, eliminates human error, and increases production efficiency. High precision manufacturing equipment gives us total control of our products' quality and helps us keep our quality standards high, at a level which exceeds industry standards for LED lighting.
Rigorous in-house testing and state-of-the-art testing equipment allows us to both monitor and prove the performance of our products. We want you to have confidence in the long warranties promised by the DEKOR® brand.
Staff Training & Certifications
We have invested in staff training and certifications to ensure everyone had the certified workmanship skills required to deliver uncompromising quality. All personnel working with LED assemblies are highly skilled and certified to IPC Class 2 standards. The department is managed by a certified IPC Class 3 instructor.
Investing in new manufacturing and testing technology helps us to:
Raise our standards
Reduce and prevent defects
Improved product quality and reliability
Improve product performance
Anticipate product failures
Reduce warranty claims & service cost
Keeps us relevant in our industry
… all in the pursuit of building the best LED lighting possible, high performance LED lighting products and accessories that will live up to their warranties, exceed your expectations, and provide years of reliable, maintenance-free performance.