You dream of a beautiful backyard but are also passionate about eco-friendly landscaping. Depending on your climate, a traditional lawn might not cut it.
Thankfully, an excellent solution exists: xeriscaping. This increasingly popular practice limits the need for irrigation. Its name derives from the Greek word for "dry." The water department in Denver deserves credit for the term. Although the concept has existed for some time, it has only recently become prominent.
Implemented strategically, xeriscaping allows for lower utility bills, eco-friendly living, and a lot less time spent on lawn maintenance. What's more, xeriscaped yards are often more visually appealing than their conventional counterparts. By forcing homeowners to get creative, these spaces deliver a greater sense of personality, often resulting in downright artistic designs that provide a real visual feast.
Xeriscape Design Ideas
When you're accustomed to Kentucky bluegrass or flower gardens with high water needs, the very idea of diverging from these traditions can seem a bit frightening. However, a world of opportunity opens up when you no longer feel limited by the backyard status quo.
Short on ideas? The following are just a few of the many xeriscape approaches worth implementing throughout your outdoor space:
Plants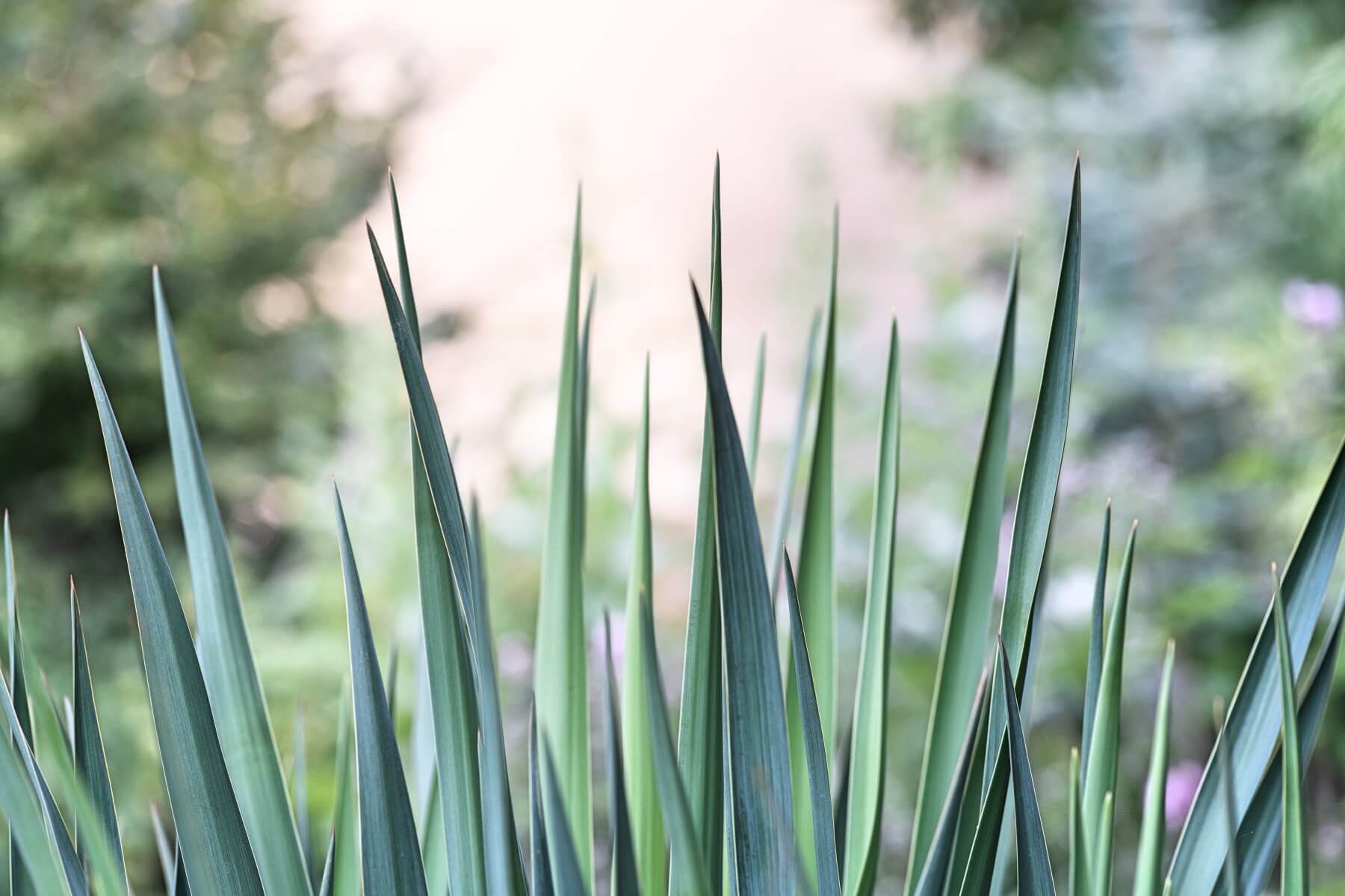 Limited watering doesn't mean that you need to sacrifice greenery. In fact, many plants are uniquely suited to arid landscapes. For your backyard to qualify as xeriscaped, however, you'll need to carefully select plants based on which are most likely to thrive based on local soil and climate conditions.
When possible, stick with drought-tolerant plants that call for minimal watering. These will differ to an extent depending on how warm or cold your local climate is, although some shrubs or wildflowers thrive in several different environments. Top options include the following:
Purple lovegrass
Thyme
Coneflower
Candytuft
Fernbush
Catmint
Yucca
Apache plume
As you determine which plants are right for your yard, keep potential zones in mind. Xeriscaping often involves hydrazones, with each area receiving a different amount of water. No-water zones are extremely low-maintenance, while low-water may require a drip irrigation system. Moderate-water zones should be limited to small flower beds or other focal points.
Mulch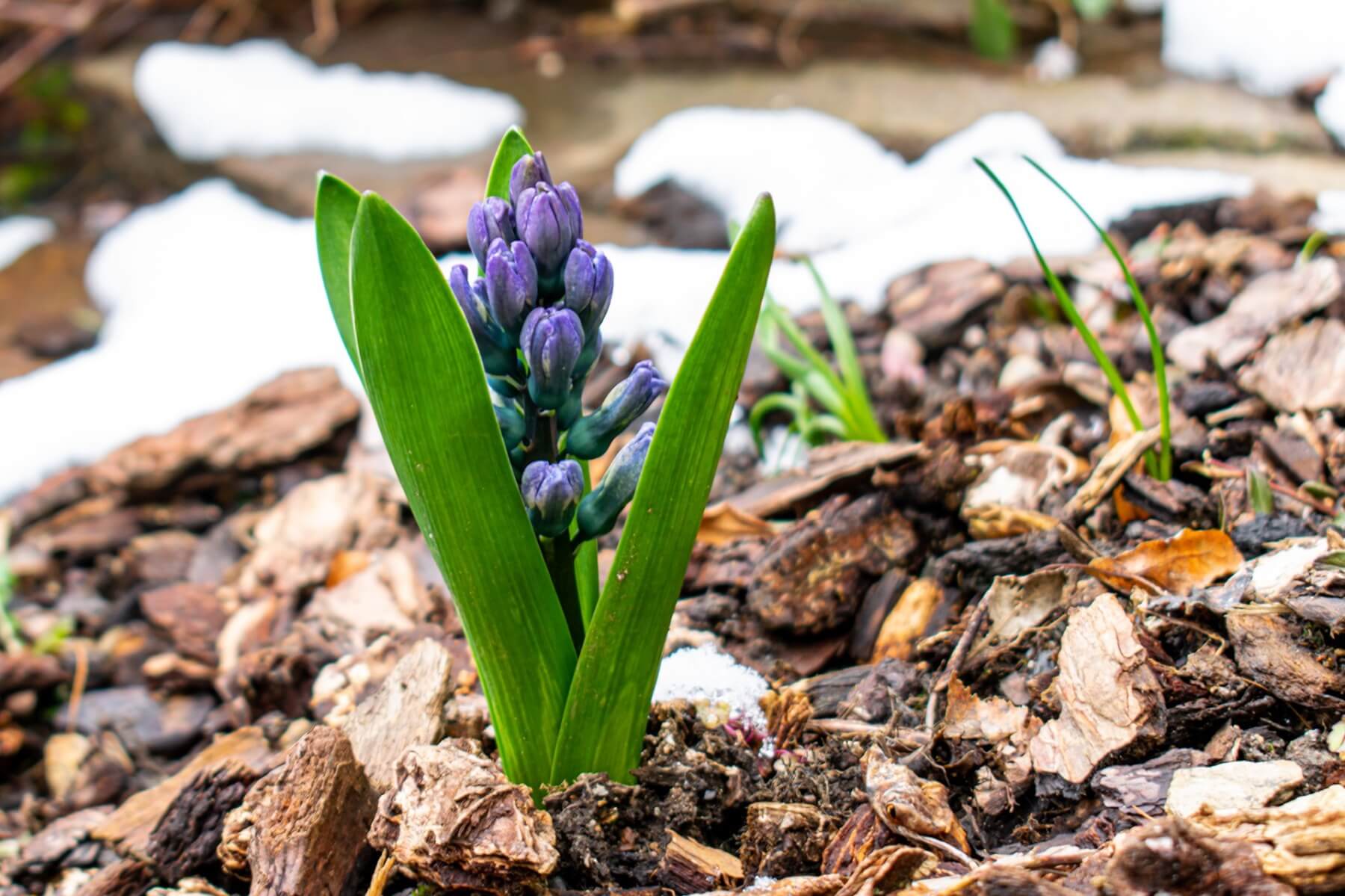 If you'd like to keep things simple as you plan your xeriscaped backyard, be sure to take advantage of mulch. Used in many environments to prevent weeds, this form of ground cover is especially effective in dry regions, as it limits evaporation for soil moisture. As a result, less water is needed.
Organic mulch is a great option. It can take many forms, such as pine needles, shredded hardwood, or chips of bark. Stone-based inorganic mulch can also be effective as ground cover but should be limited to shady areas.
Rock Garden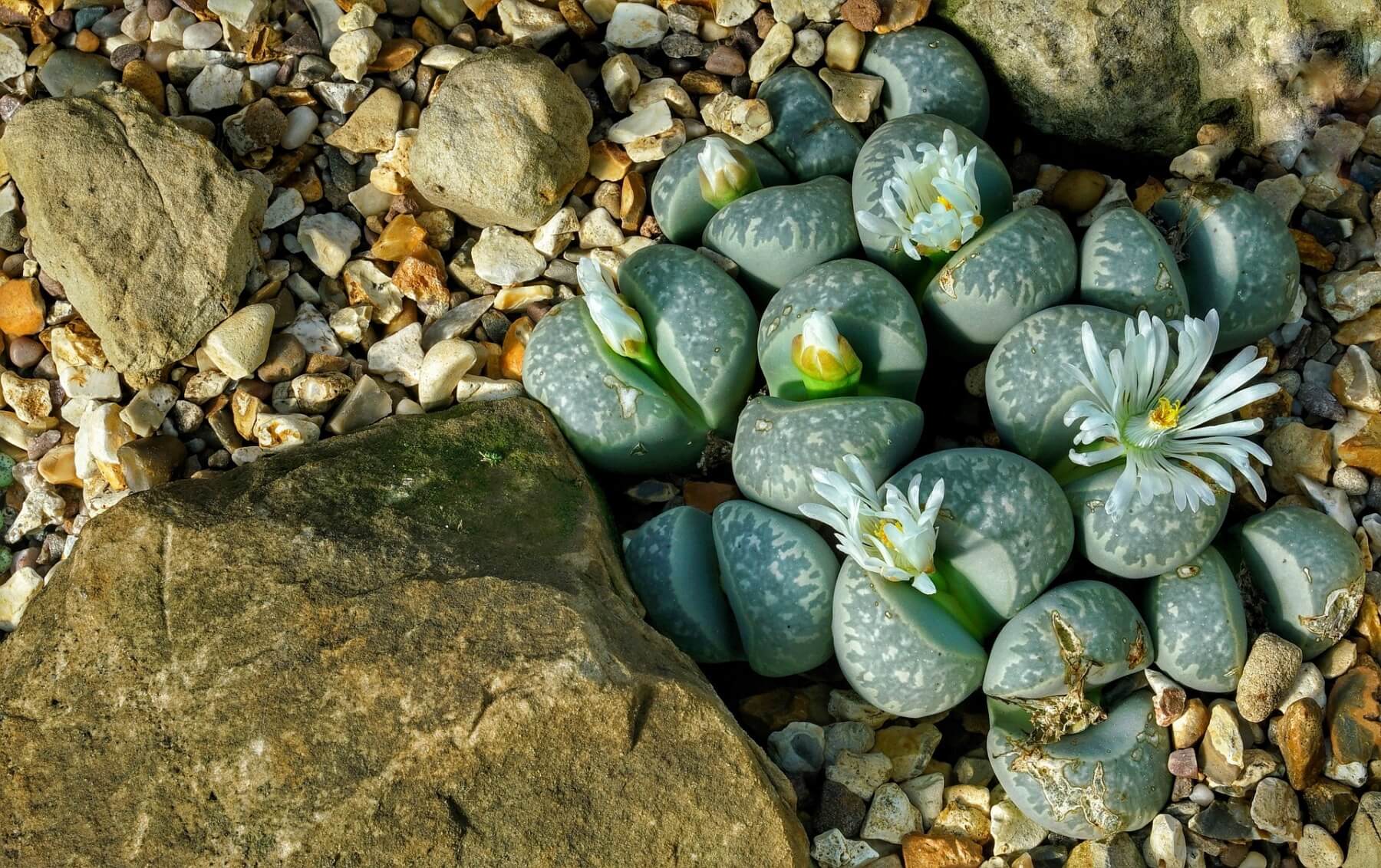 Few xeriscaped features are as visually impressive as detail-oriented rock gardens. These may include a variety of different types of stones or boulders. Many also incorporate plants, such as the xeriscape-friendly options referenced above. You can also add succulents or dainty decor to create a beautiful fairy garden.
While rock garden setup takes extensive planning, this upfront work is more than worthwhile for anyone who hopes to minimize long-term maintenance. As with any garden, careful attention will be required for determining drainage and soil needs. This is particularly important for rock gardens that incorporate native plants.
Pavers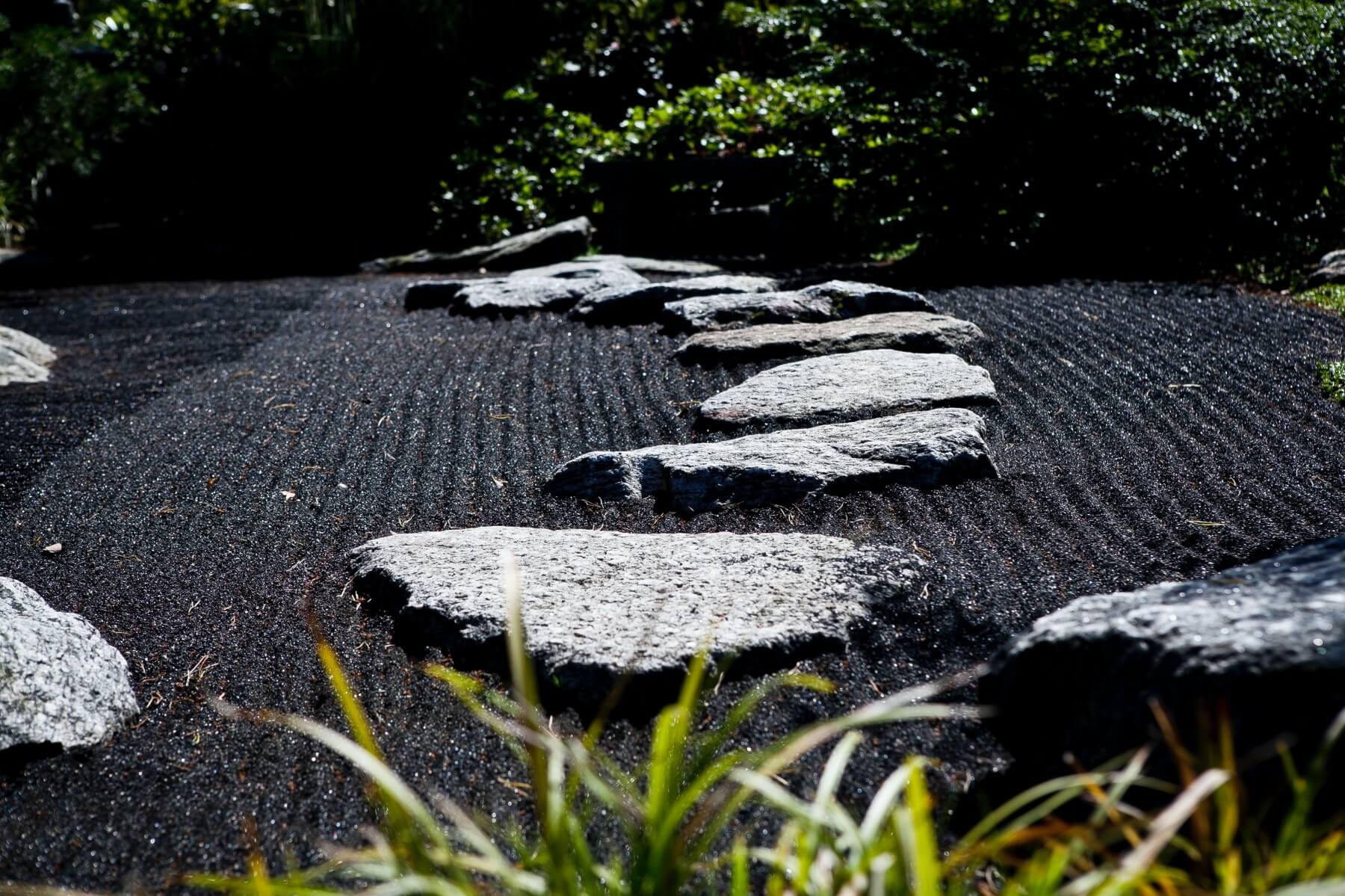 Paver selection and placement can have a huge impact on xeriscaping. Instead of automatically opting for standard concrete or asphalt, consider alternatives such as porous pavement or gravel. These allow runoff to reach your yard and soak into the ground.
Permeable pavers can also fulfill this function, as they are set slightly apart to produce gaps. These, in turn, allow the water to reach the soil, providing much-needed moisture.
Turf Grass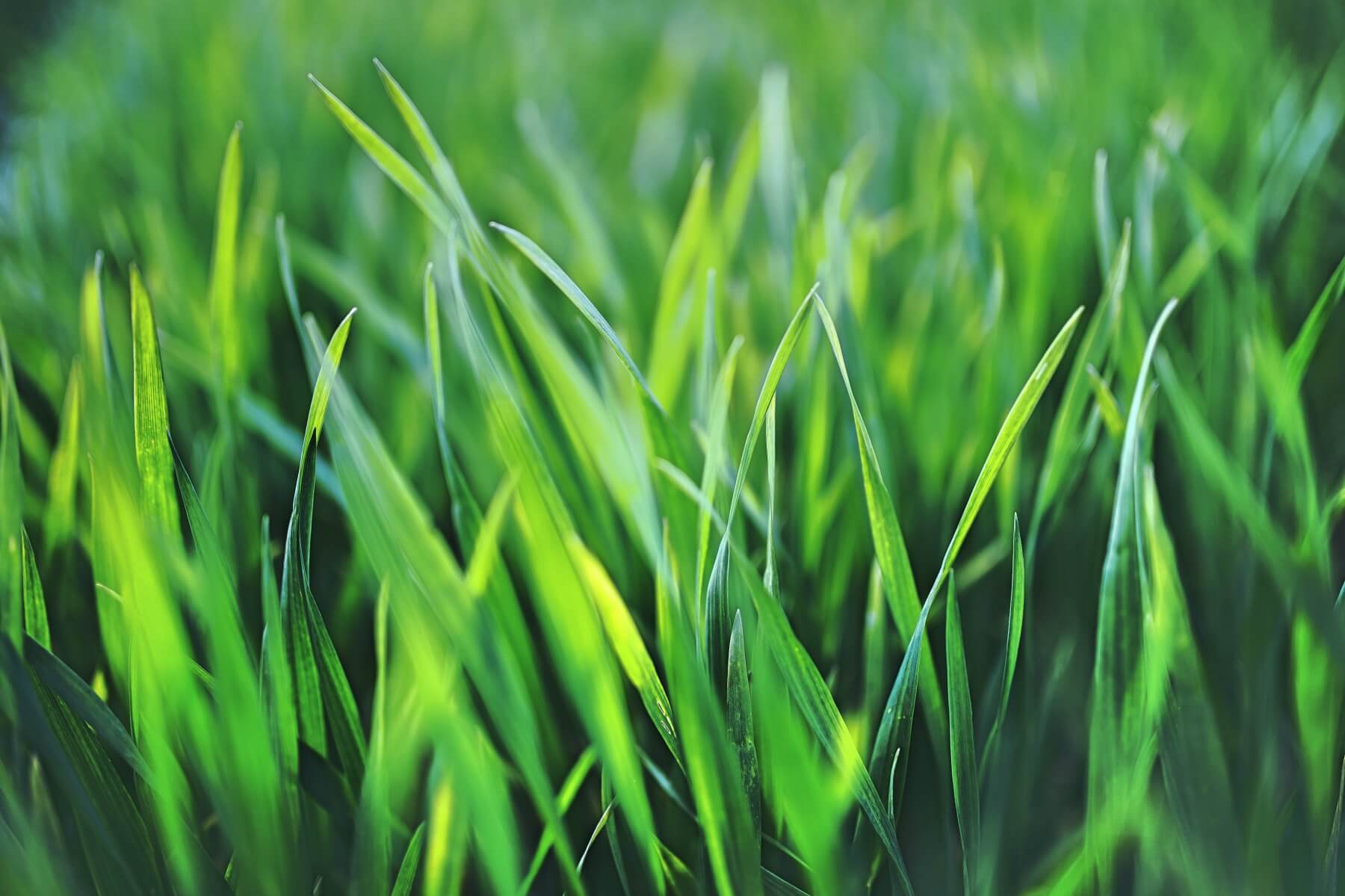 If you love the look of a lush, well-manicured lawn, you might be disappointed by the high cost and ecological damage imparted when you chase this aesthetic in an arid or semi-arid region. Thankfully, several substitutes are available. If you want real grass, stick with drought-resistant options that will continue to grow well in dry weather or during unexpected heat waves. Native grass is generally preferable to exotic, ornamental options.
Another potential solution? Synthetic turf. This allows you to skip watering altogether. Many synthetic solutions look surprisingly realistic, so you can enjoy the appearance of a lush lawn while keeping personal effort to a minimum.
In general, the principles of xeriscaping call for as little use of turf as possible. When alternatives are available, take advantage of them. In limited supply, however, it's possible to minimize water use while incorporating turf. Choose turf locations strategically and challenge yourself to shift towards mulch, rocks, or non-turf plant life.
Light Up Your Xeriscape Landscaping
No matter which xeriscape solutions you select, they deserve to be featured both during the day and after the sun goes down. Hence, the value of outdoor lighting, which draws attention to the most impressive aspects of your xeriscaped backyard. Landscape lighting can also serve a functional purpose, as it improves navigation along walkways and within gardens. This is one of the easiest backyard solutions to implement.
Since environmental practices are a top priority among xeriscape enthusiasts, low-energy usage should be a priority with any xeriscape lighting solution. Thankfully, a variety of LED options are available. Efficient and effective, these extend the life of your favorite lights while minimizing energy usage. Top options for lighting up a xeriscaped environment include the following:
Pathway Lighting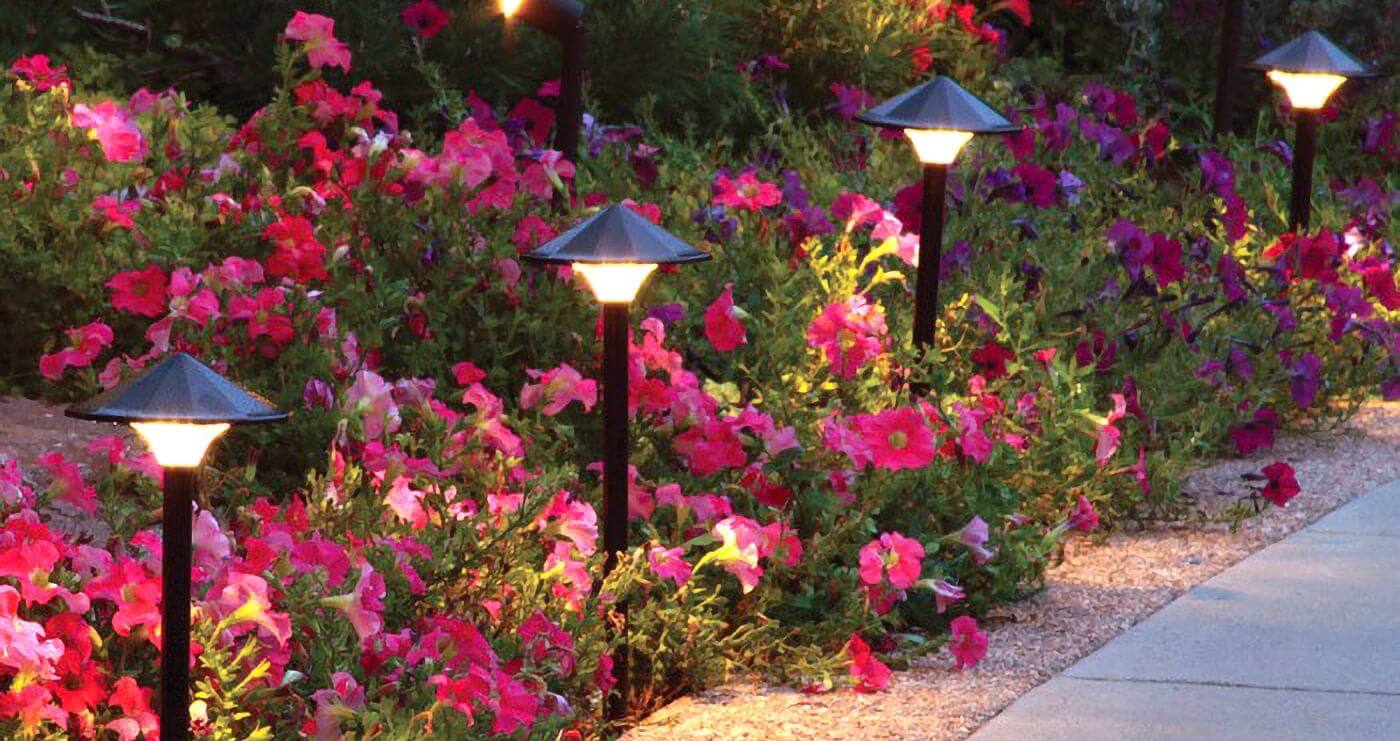 Paths meandering through your xeriscaped space encourage both guests and residents to take in the full visual spectacle. These should be well-lit for the sake of safety, of course, but also so that nearby xeriscaped features can be enjoyed after dark. Mushroom fixtures are perfect for creating focused light, while paver lights can provide a lovely accent along both walkways and driveways. Empress lights are often referred to as the crown jewel of pathway lighting, as their facets resemble diamonds.
Garden Lighting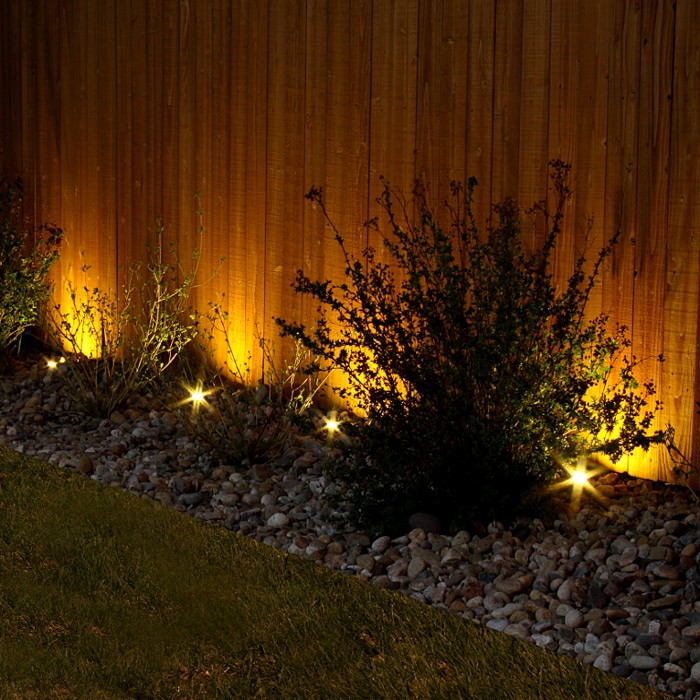 You've worked hard to create a stunning garden featuring ornamental rocks and native plants. Call attention to these unique features with landscaping lights. High output spotlights attract attention from afar, while radiance lights create instant depth and dimension.
Memorable options such as colored puck lights or yard dots can be used creatively throughout your garden, creating a visual statement above and beyond what you could achieve with plants alone. These often include LEDs, which abide by the xeriscaping principles of eco-friendly design.
Patio Lighting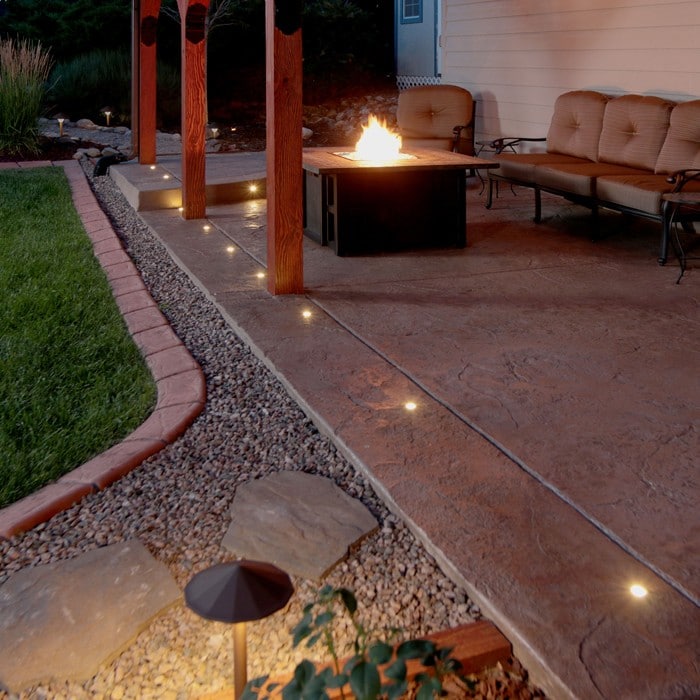 Xeriscaping often accompanies extended patios, which may be built, in part, with the intention of limiting lawn coverage. Equipped with the right features, such patios create excellent entertaining spaces. They must be properly lit, however, to promote both safety and socialization.
From LED strips attached to pergolas to wall-mounted floodlights, a variety of solutions can illuminate your patio with a soft glow while also providing a view of your gorgeous landscaping. Paver lights can also work wonders and, when also integrated with pathways, create a cohesive effect throughout the entire xeriscaped area.
Wall Lights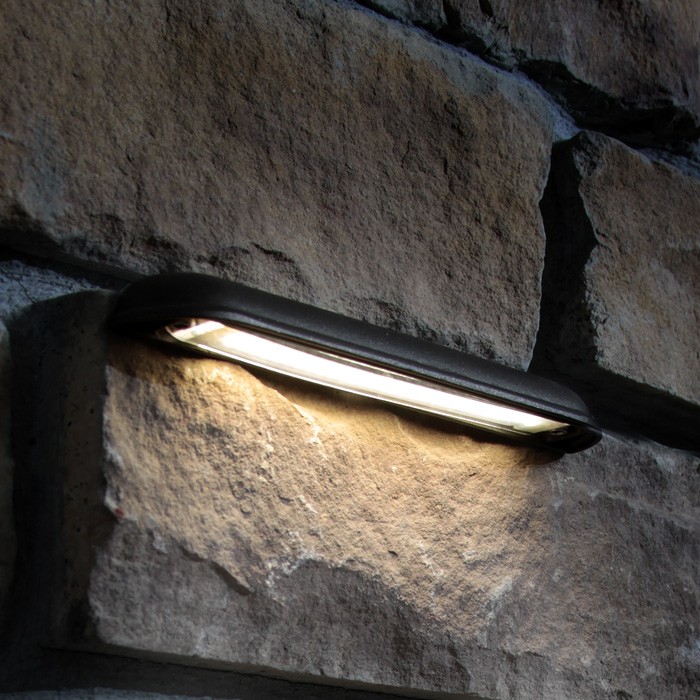 Even if your backyard doesn't include a deck or patio, you can use retaining walls and other sturdy surfaces to draw attention to intricate landscaping. This approach works especially well for smaller backyards, where most xeriscaped spaces may be bordered by walls.
A variety of wall-mounted solutions are available. Corner lights, strip lights, and multi-function lights, for example, can all be called on to illuminate preferred spaces. These surprisingly versatile lights can easily blend into a variety of walls, where they improve safety, security, and general aesthetics when the sun goes down.
Dekor: Creative Lighting Solutions to Support Your Xeriscaping Efforts
From landscaping to pergolas and even your swimming pool, the vast range of lighting solutions from Dekor can up the ante for any outdoor feature you want to show off. Contact us today to learn more about our products or to find additional ideas for improving your outdoor living space.